A pair of eyes often happens to be the window to one's soul, being the most expressive facial character and talking of beauty? Well, eyes can be seductive, or eloquent enough to give you an impression about the personality or emotions of a person. In this post, you will come to know about the fifteen best celebrity eyes.
Gazing into the most beautiful eyes would sometimes give us innocent pleasure. It is alluring indeed to keep peering into those blue, black, or brown hues. We have shortlisted the best eyes in the world in this article. Discover the compelling beauty that these celebrities are known for.
Most Beautiful Eyes Ever:
1. Mila Kunis: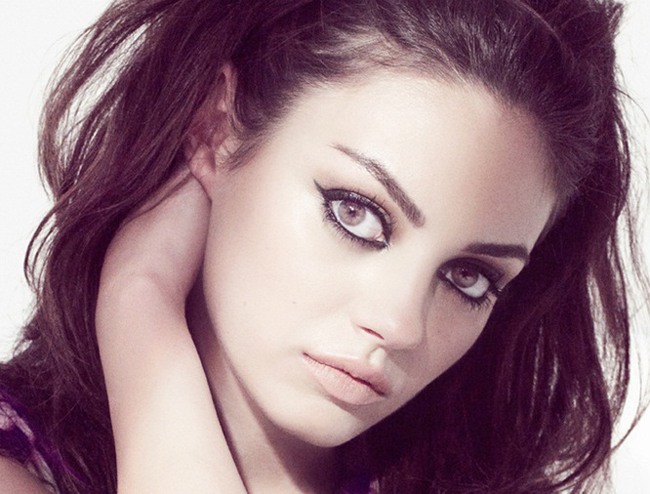 Mila Kunis, the American actress, has been gifted with a pair of blissful eyes. You must have noticed the greenish or greyish tinge in her eyes. She is among the most celebrated women with beautiful eyes in the contemporary entertainment industry.
However, the truth behind those beautiful eyes lies in chronic iritis, a condition, which almost caused blindness in one eye. Termed as 'Heterochromia iridium,' it has turned her left eye brown, and the right one greenish or greyish. The round-shaped eyes appear to be bright and big on the screen.
2. Megan Fox: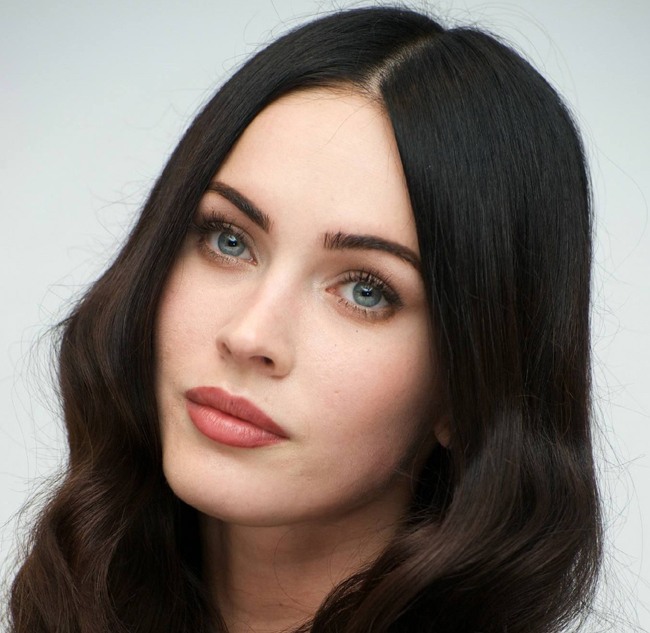 If you are a 'Transformers' fan or have watched 'Jennifer's Body' or 'Teenage Mutant Ninja Turtles,' you know what we are about to talk about! It would be easier to describe her eyes as 'almond-shaped.'
Soft and smoky, those eyes turn out to be almost irresistible at times. The American model and actress have a pair of beautiful blue eyes. Naturally, she finds a position in the list of girls with the most beautiful eyes in the world. Well, those eyes may look small, but they have a lot to express. The bluish hue in her eyes appears mysterious, addictive, and at times, hypnotic.
3. Aishwarya Rai Bachchan: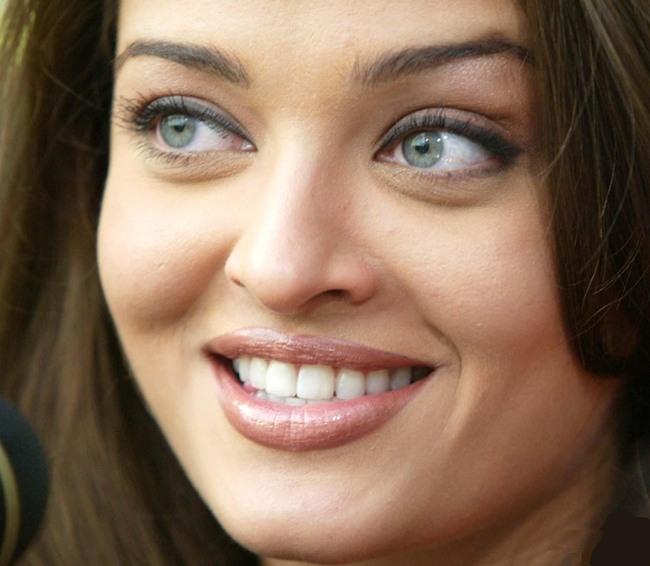 Think of a pair of eyes that look naturally beautiful. Aishwarya Rai Bachchan, the Indian actress, who had bagged the Miss World pageant in 1994, has one of the most beautiful eyes in the world. Her stunning looks and expressions have won her worldwide recognition. Besides, she was among the hundred most influential people in 2004, as ranked by the Time Magazine.
Well, controversies do exist regarding the exact contour of those eyes. Her eyes are light brown in the shade, although you might catch a slight greyish tinge in them.
You would love the bold spirit nested in her glorious eyes!
4. Leona Lewis: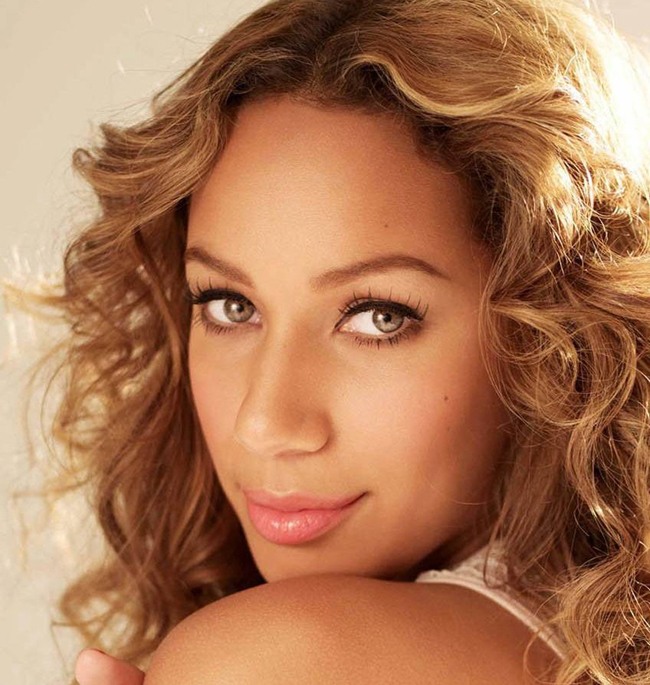 You might have noticed the conspicuous pair of green eyes if this British songwriter. It is the unusual color in her eyes that makes them compelling enough. It is the contrasting hue between her skin texture and color of eyes. Leona Lewis came into limelight in 2008, releasing her first album. Presently, she is known for her stunning looks, along with her contribution to music. Leona Lewis finds her name among the women with the sexiest eyes in the world.
5. Kristin Kreuk: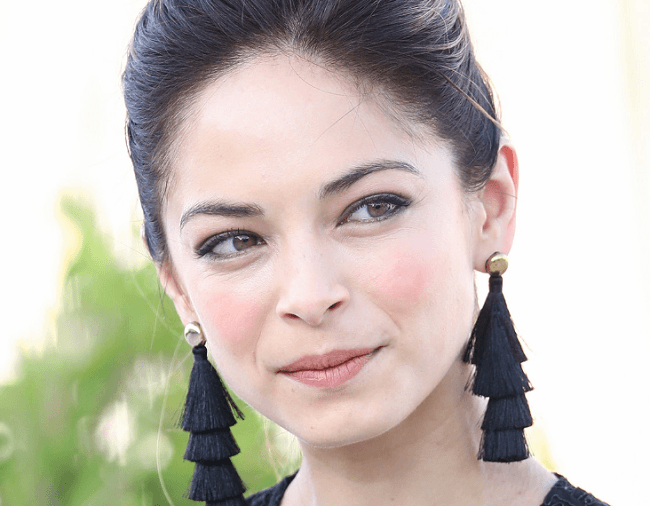 This executive producer and actress from Canada have got monolid eyes. In case you have watched 'Smallville,' the American TV series, you must have been awed by this pair of beautiful blue eyes.
Her beautiful green eyes, along with acting skills, make her an alluring personality. Well, we would like to use the term 'hazel eyes' to describe them. They perfectly complement her roundish face, along with an olive-toned skin complexion. Besides, her slightly Asian features make her eyes a perfect match, along with other facial features.
6. Charlize Theron: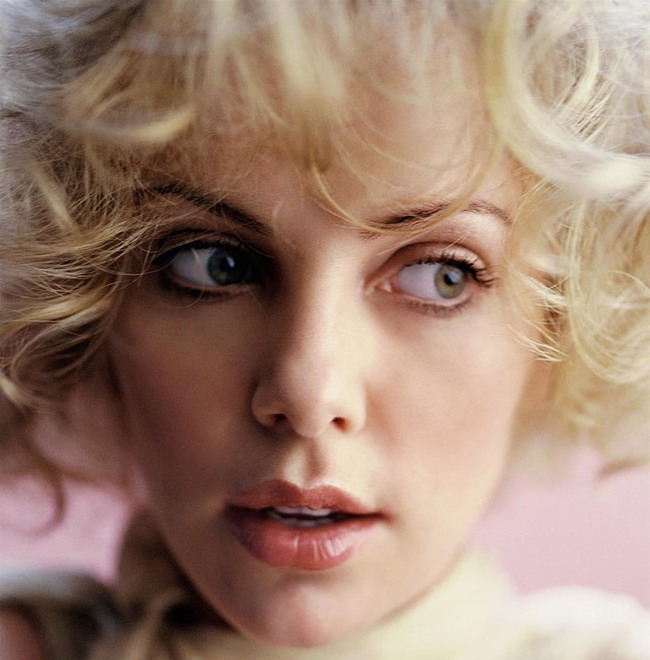 This South African actress has stunning blue eyes, with a slight tinge of green. Her eyes are more hooded than almond-shaped. The beautiful fashion model and actress played a crucial role in 'Monster,' which fetched her the Oscar for Best Performance. Her blissful eyes give her a sparkling personality, and her eyes are expressive, indeed.
It was in the late 1990s that she shot into fame, and still, she continues to mesmerize the world with her beautiful blue eyes. Well, those eyes helped her significantly in her profession, conveying thoughts more comprehensively than words.
7. Celina Jaitley: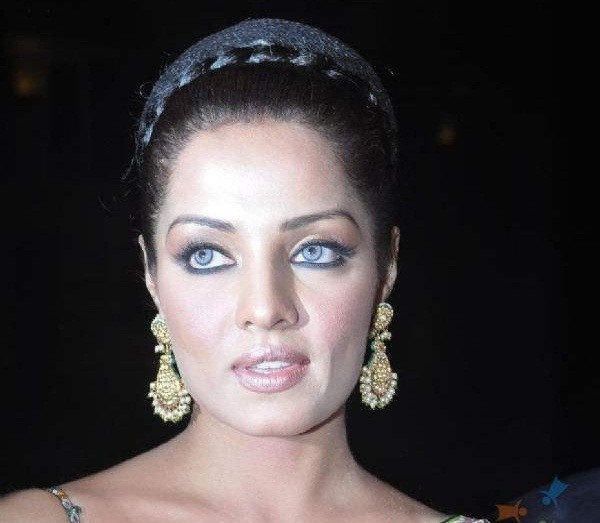 Celina Jaitley's hazel-shaped eyes, with a natural greyish tinge, makes her stand apart from among Bollywood actresses. You must also notice the slight blue-green shade amidst those greys. If you remember, back in 2001, she was awarded Femina Miss India Universe. Her features are mostly Asian, and her beautiful big eyes give her a compelling look.
Although the actress struggled in the Indian entertainment industry, and her career did not shoot too high, she finds a berth in this list with her attractive eyes. Particularly, her north-Indian origin makes her facial features so fascinating.
8. Giada De Laurentiis: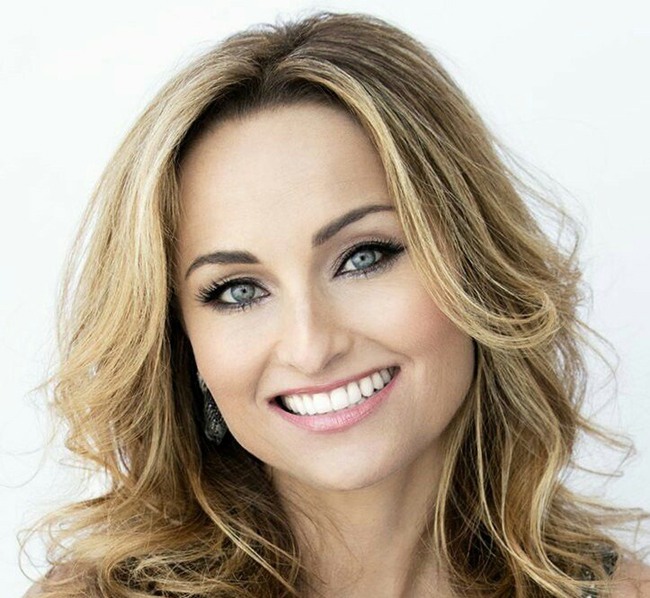 Deep and intriguing, Giada De Laurentiis's eyes look attractive enough. The Italian writer and chef also couples up as a television personality. Smoky and sultry, those upturned eyes carry a grey hue. It was her beautiful pair of eyes, that brought her into the world of fame. Along with the recipes she shares on TV, her fans love her looks. Presently, Giada De Laurentiis hosts the Food Network program. She has designed her program, called 'Everyday Italian,' where she shares her recipes.
9. Natalie Portman: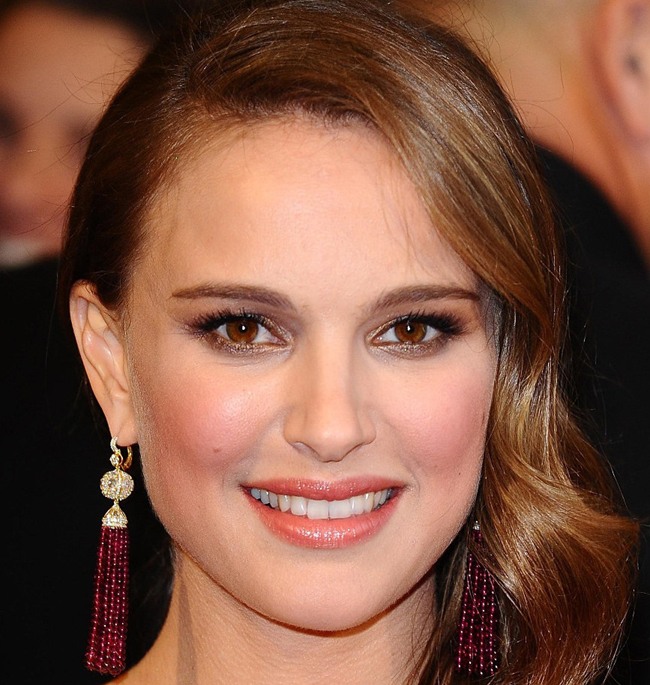 Have you ever wondered about a pair of eyes that can be perfectly symmetrical? It should be Natalie Portman's. Her beautiful brown eyes have a shade of rust in them, which makes them different from the beautiful eyes you see every other day. Well, she also uses a soft black liner around those eyes to make them even more tempting.
Natalie Portman is also one of the women having beautiful deer eyes. Along with her amazing eyebrows, the eyes seem to complement her facial features perfectly.
10. Olivia Wilde: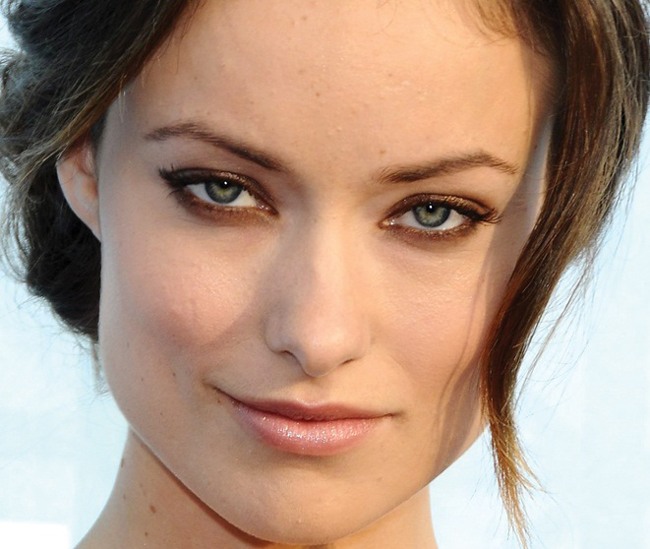 While exploring the most beautiful eyes, you cannot possibly miss out, Olivia Wilde's mesmerizing looks. Her eyes look exotic and stunning. However, her eye-color seems blue-green as a result of central heterochromia. She was born with this particular disorder, which makes the two rings of the iris differently colored. Olivia Wilde has a green inner ring in the iris, while the outer ring looks grey-blue.
What's attractive with her eyes is the fact, the appearance changes with the light. This defines the secret signature of her eyes.
11. Hritik Roshan: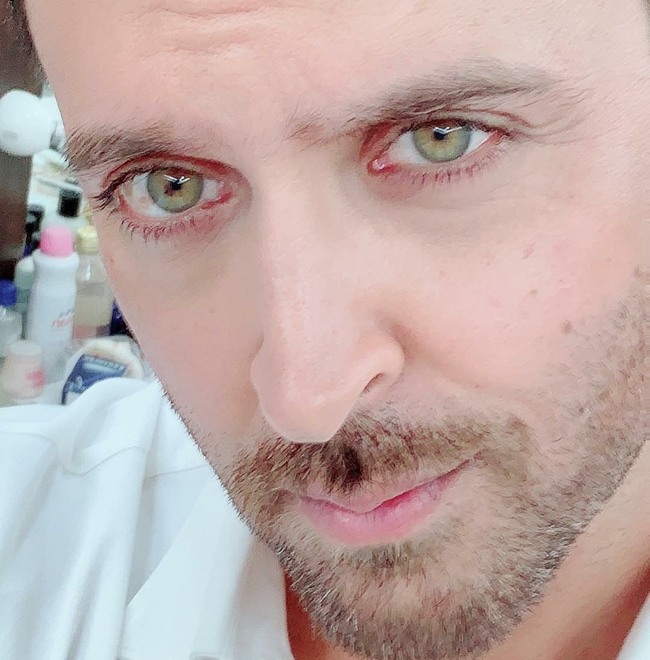 This Indian actor has amazing brown hazel eyes. This, along with his physique and acting skills, delivers him a lovely personality. Presently, he is regarded as one of the hottest and sexiest man alive. Hrithik is a handsome actor, and over the years, he has been a part of Bollywood. Besides, is a celebrated dancer, and the insane moves, along with his beautiful eyes, has fetched him the first position among the male celebrities in this list. No wonder why he is Bollywood's 'Greek God.'
12. David Beckham: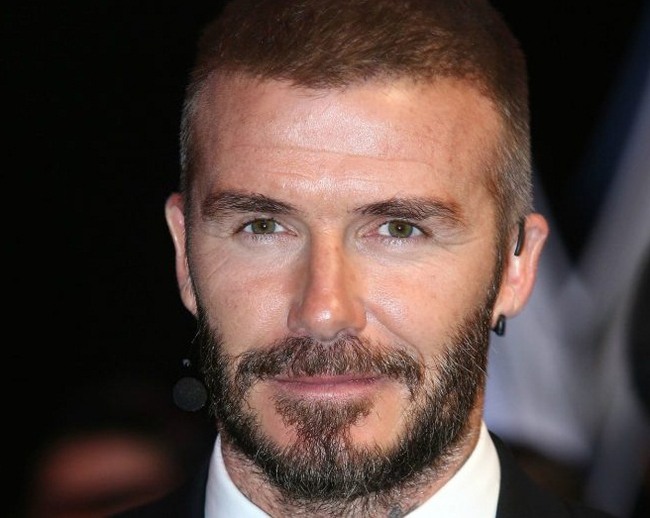 The former footballer finds his name among the people gifted with beautiful male eyes. Well, his eyes are not precisely almond-shaped but have a distinct roundish contour in it. This makes his eyes different from the commonly considered six shapes of the eyes. The blue-green colour of his eyes, along with this distinct shape, makes him an obvious pick in this list. Well, you might be knowing that the People's Magazine dubbed the British soccer player the 'Sexiest Man Alive.'
13. Chase Crawford: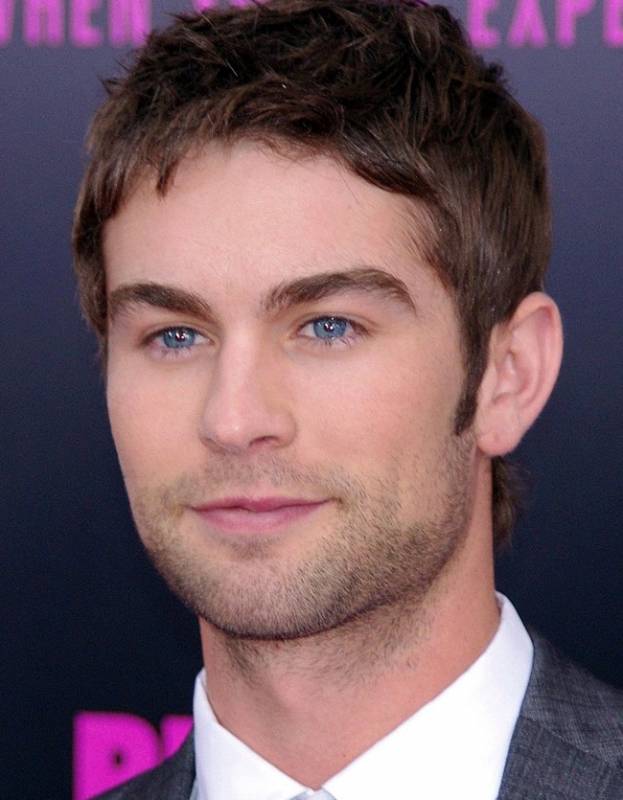 The stunning blue eyes make Chase Crawford a celebrated personality. You might still recall him as Nate Archibald from The Gossip Girl, the popular teen drama. The bright and conspicuous eyes, along with tall height makes Chase Crawford one of the most handsome actors in the contemporary entertainment industry. Even in the 30's, he looks as young as in the early 20's with his beautiful blue eyes. In 2009, he bagged the 'Hottest Bachelor' title. Back in 2008, he had been named the 'Teen Choice TV Breakout Star.'
14. Tom Cruise: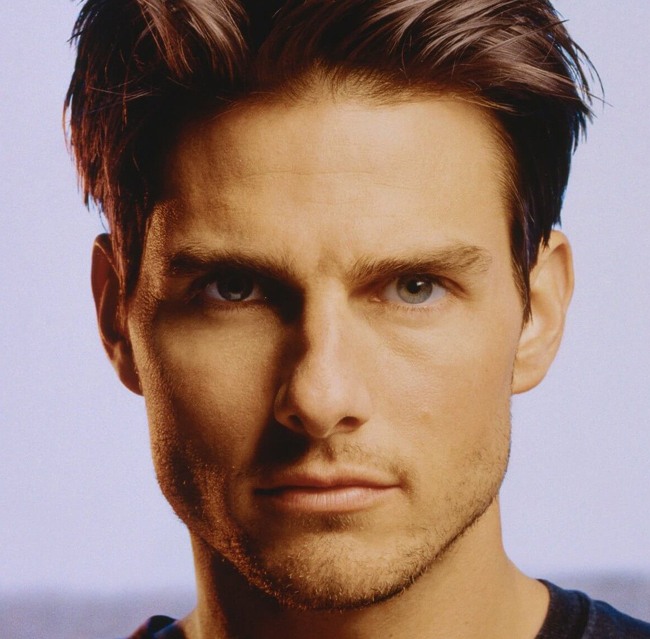 Known for his performance in the Mission Impossible movie series, Tom Cruise has got green eyes. This makes him an attractive personality, and Tom Cruise continues to be one of the celebrated American producers and actors. He often tops the list of attractive men at this age. Besides, his dude-personality makes him one of the topmost candidates in such lists. With his personality and dedicated appearance, the superstar is still a heartthrob in the entertainment world.
15. Justin Timberlake: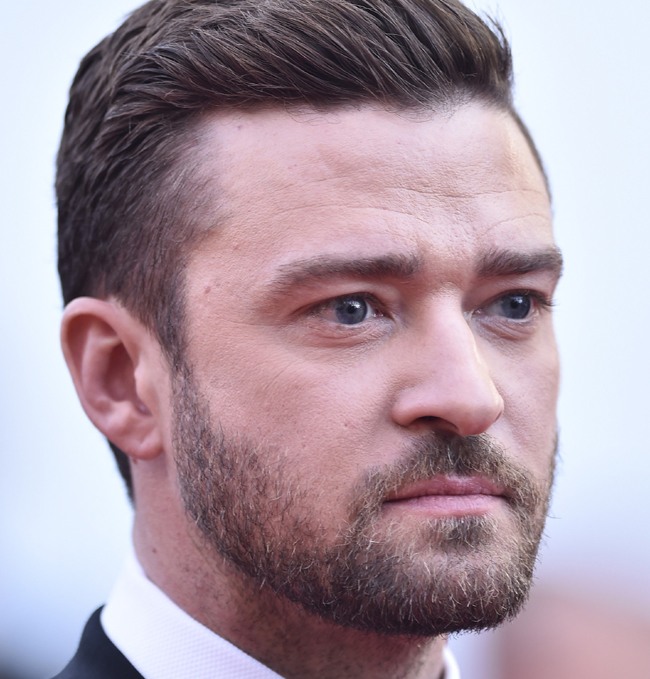 This signer, actor, and songwriter from America is famous for his changing looks over the years. However, something remains constant in him, the cute pair of eyes. The stunning looks even make Taylor Swift one of his greatest fans. Several male celebrities have blue eyes, but what makes Justin Timberlake different is the particular broad shape of those eyes. It is a perfect match with his American facial features.
The list of beautiful eyes would continue, but we prefer winding this up, listing up to ten female and five male celebrities. In fact, you can never rank beauty. Considering specific parameters like popularity, the shape of eyes, and uniqueness, we have come up with this list. Naturally, people cannot help admiring celebrities with beautiful dark eyes. Distinctiveness in looks is one of the few elements that unifies people with beautiful eyes around the world in the same loop!