Telangana Minister of Animal Husbandry, Fisheries, Cinematography of Talasani Srinivas Yadav has stirred a hornet's nest after he gave an interview to HMTV.
The excerpts of the interview were telecasted in a manner that it seemed that the Telangana government is extending the lockdown and CM will decide within two days.
The breaking plates of this interview have gone viral in Telangana creating panic among the citizens.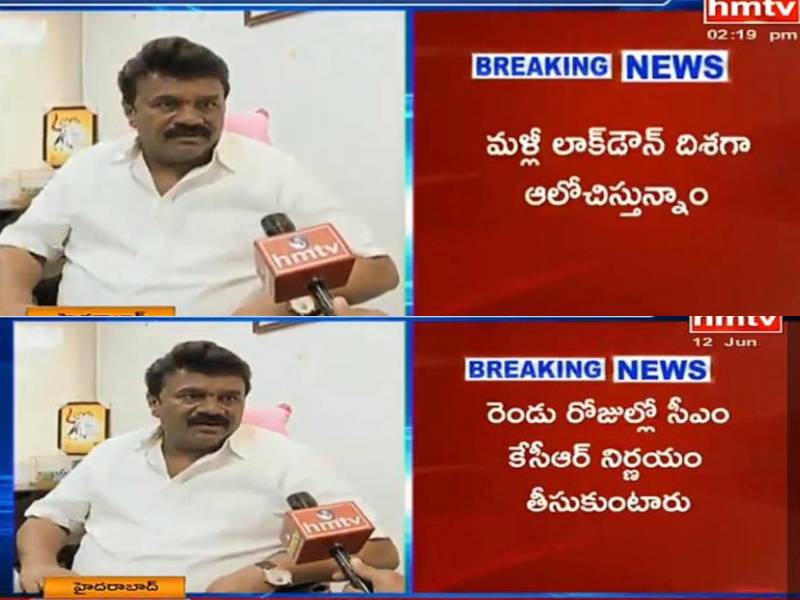 Fact check:
The breaking plates released by the channel are MISLEADING.
In the interview, the minister talked about various issues in Telangana. He told the channel that in a city like Hyderabad where one crore people are residing, Telangana government is taking several measures to keep COVID-19 situation under control. Even though the government has relaxed the lockdown, people need to be very careful as the cases are on the rise.
When asked if the government will implement complete lockdown, the minister said that the decision will be taken by the Chief Minister.
Then the minister went on to talk about other topics including BJP. Throughout the interview, the minister did not mention that a complete lockdown will be implemented in the state.
The minister's office later released a clarification slamming these reports.
The breaking plates from the interview were MISLEADING as the minister did not mention that there will be complete lockdown in Telangana state. He only mentioned that the Chief Minister will make a decision based on the circumstances.
Claim Review :
Minister Talasani Srinivas Yadav say lockdown will be extended 
Claimed By :
Social Media Users