Telangana police have booked over 70,000 people for not wearing masks in public during the three months of lockdown under section 51 (b) of the Disaster Management Act.
A police document accessed by NewsMeter reveals that 67,557 ePetty cases were filed from March 20 to July 1, while 3,288 eChallan were registered from June 20 to 30 for violating the guidelines issued by the government for wearing a mask in public.
A maximum number of 14,346 ePetty cases and 585 eChallan have been registered in the Hyderabad district. The majority of 846 eChallans have been filed in the Wanaparthy district. All the cases have been filed under section 51 (b) of the Disaster Management Act.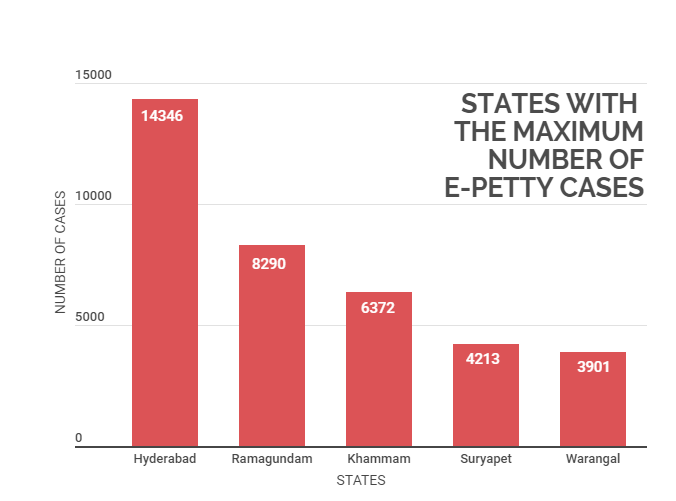 The maximum number of ePetty cases have been registered in Hyderabad (14346), Ramagundam (8290),
Khammam (6372), Suryapet (4213), and Warangal (3901) / Source: Telangana Police Department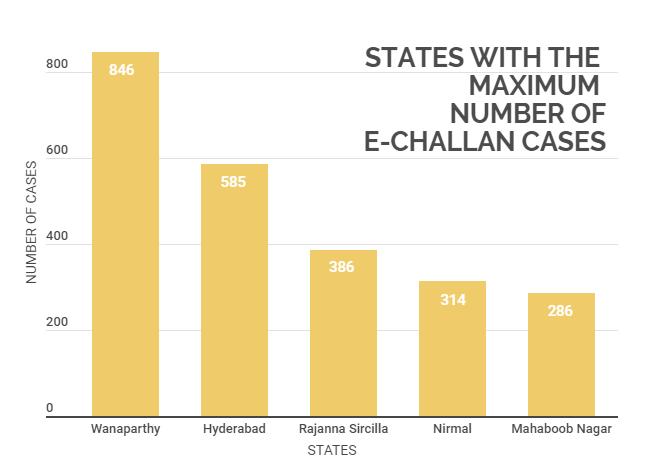 The maximum number of eChallan cases have been registered in Wanaparthy (846),
Hyderabad (585), Rajanna Sircilla (386), Nirmal (314), Mahaboob Nagar (286)
Bhopalpally registered the lowest number of 173 ePetty cases.
Ever since positive cases of Coronavirus started increasing in Telangana in April, districts across the state issued orders for levying fines ranging from Rs. 500-1000 for those who step out of the house without a mask. On April 10th, reforming its 'mask only for sick people' policy, the Telangana government updated its MaskOn policy and announced that it was now mandatory for people to wear masks whenever they venture outside, in closed spaces, and while interacting with others. It was from May 8th that the Telangana government began levying fines on the violators of the order.
Not wearing of masks has been made a public offence under the Disaster Management Act in several other states as well. In Kerala, 954 cases were registered in a single day (April 30th, 2020) for not complying to the order. 1330 people were booked in Maharashtra for not wearing masks in the month of April, amid the lockdown.