Hyderabad: Images released by the European Space Agency (ESA) has revealed that Hyderabad saw a reduction in Nitrogen Dioxide (NO2) levels in June and July.
Post lockdown, the NO2 level in the air was somewhat similar. It, however, showed a massive reduction during the last one month.
The images captured by ESA's Copernicus Sentinel 5P satellite show that the levels of tropospheric NO2 in Hyderabad ranged close to 90 µmol/ m2 in mid-March. It dropped to 45 µmol/ m2 by the first week of July.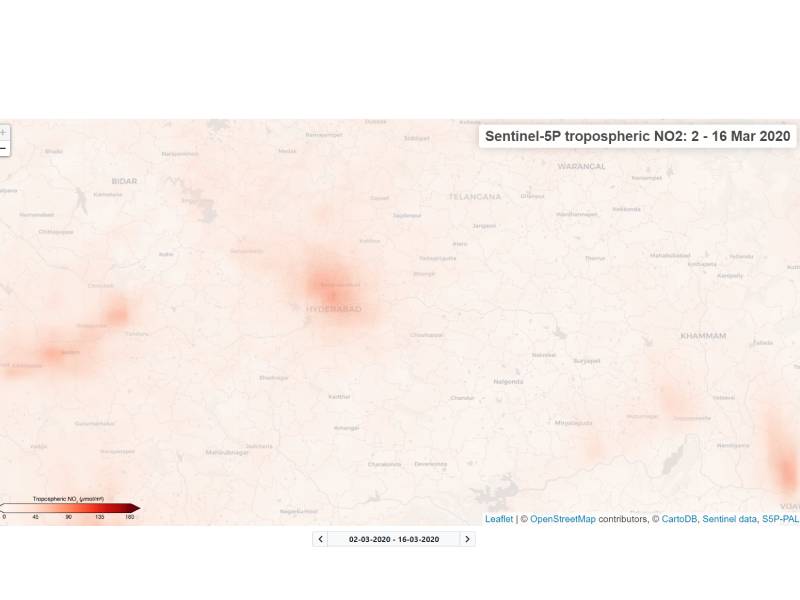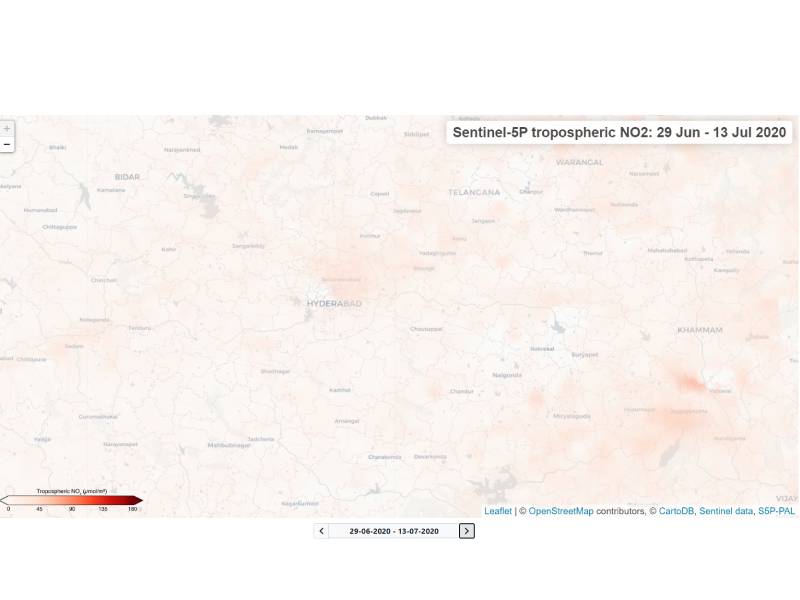 According to Urbanemissions.info, NO2 in the troposphere surges because of transport emissions from the road, rail, and aviation activities.
The reduction of NO2 in the troposphere over Hyderabad shows that there have been lesser emissions in July.
After the COVID-19 lockdown, there has been a reduction in pollution levels globally. A complete lockdown was imposed in the country which has led to a gradual reduction in air pollution.
Hyderabad also saw a similar pattern.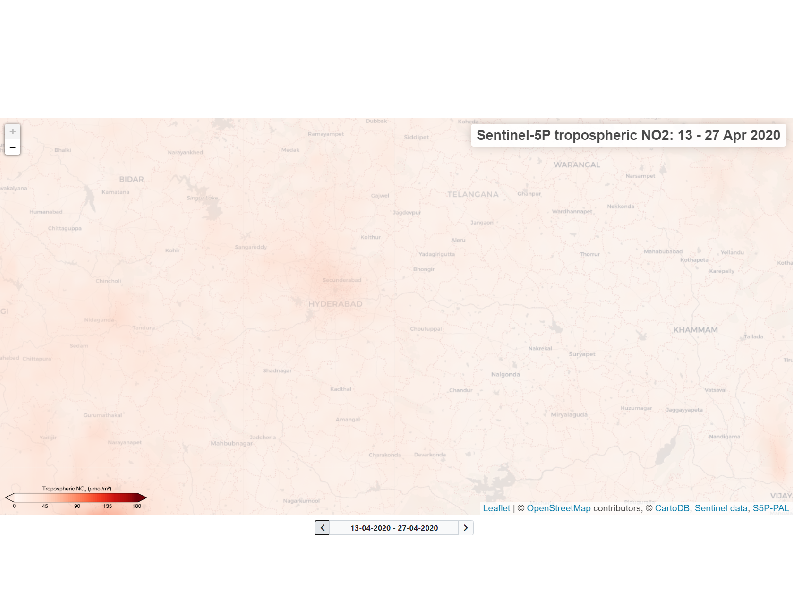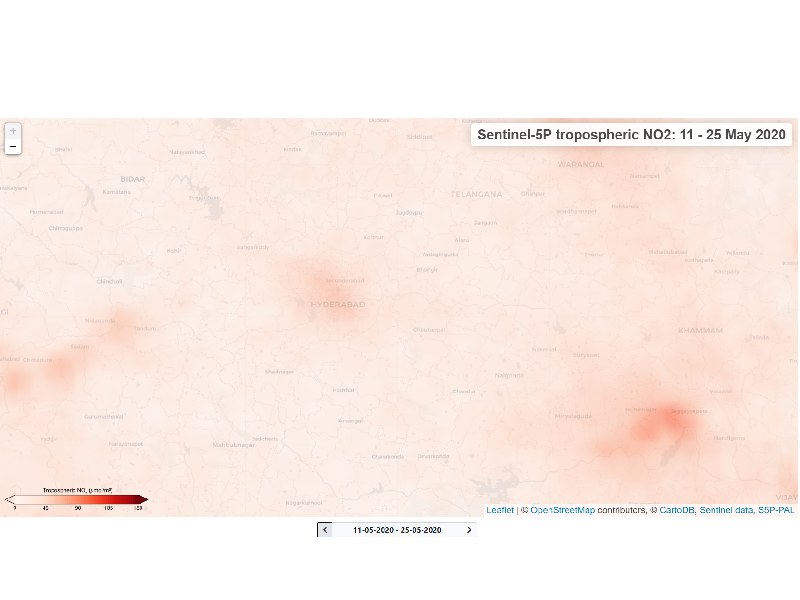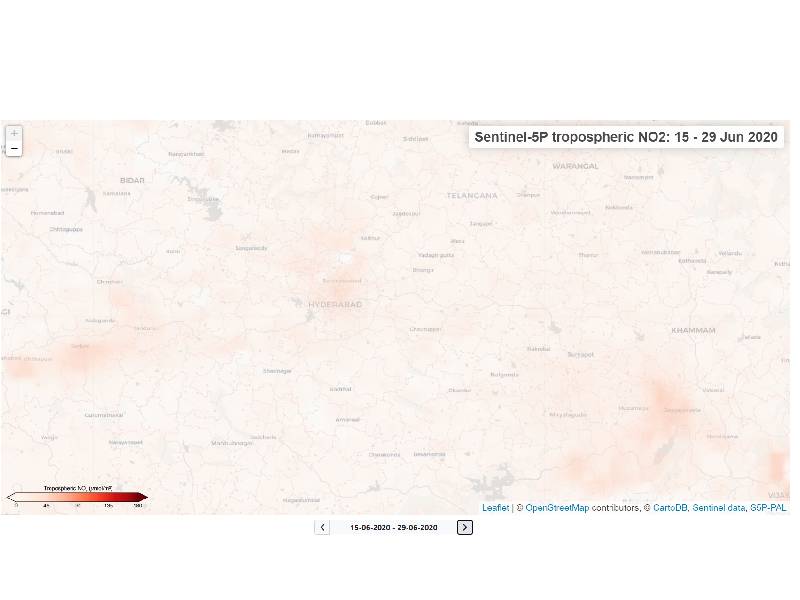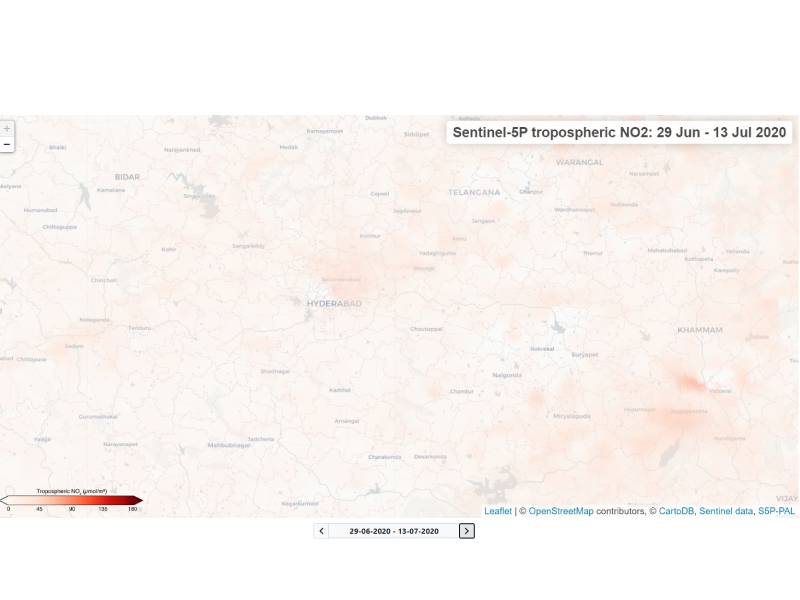 While the levels of tropospheric NO2 were lowest in June, a gradual increase can be seen after the phased relaxation in the lockdown.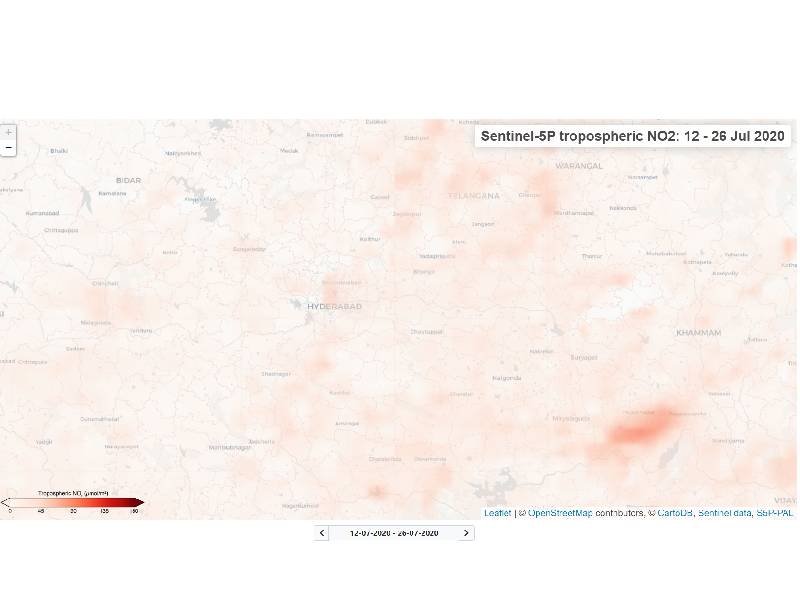 The latest available images of the tropospheric presence of NO2 has shown an increase between July 12 and 26. The level of NO2 on July 25 stood at 19.8 19.8 µg/ m3.