Hyderabad: Telangana High Court, on Monday July 6, came down heavily on Hyderabad Municipal Development Authority (HMDA) over the shrinking of Khajaguda Lake in Rangareddy district's Serilingampally Mandal.
The lake has shrunk by 1.5 acres in five years
A division bench headed by Chief Justice Raghvendra Singh Chauhan and justice B Vijaysen Reddy ordered the municipal body to submit 2014 and 2019 maps of the lake.
Two maps that were available on the website showed a 1.5-acre decrease in the size of the lake during the last five years.
According to the 2014 map, the area of the lake was 38.004 acres. However, a map of 2019 on the website showed the area of the lake as 37 acres. Both the maps have now been deleted from HMDA's official website.
The bench was hearing a PIL filed by activist Dr. Lubna Sarawth, who had alleged that the constructions being raised in the full tank level (FTL) area of the lake were damaging the water body.
It was also alleged that construction work was being taken up on the western boundary of the lake by the state government. Earlier in January, several activists had alleged that rocks being thrown in the lake from construction sites were causing damage to the water body.
Looking at satellite images of the lake from 2014 to 2015, NewsMeter was able to decipher that there was indeed construction on the southern boundary of the lake, hence reducing the FTL level.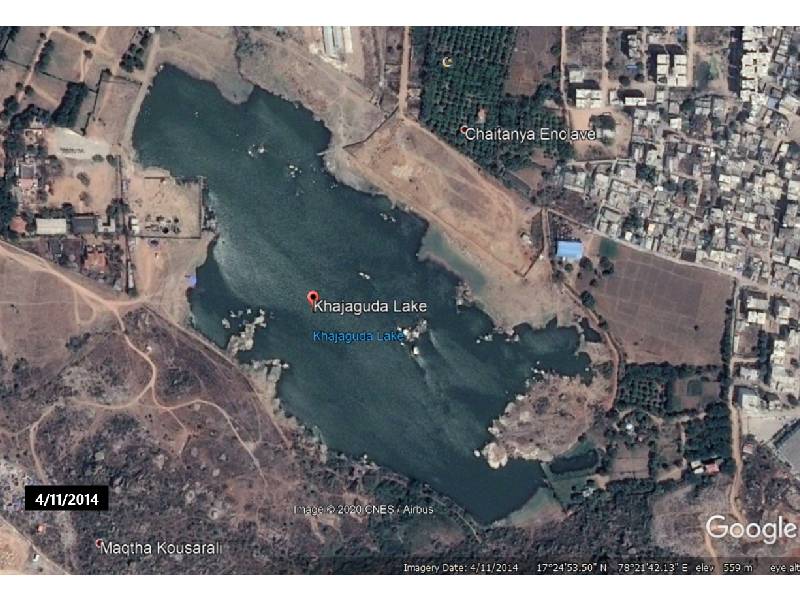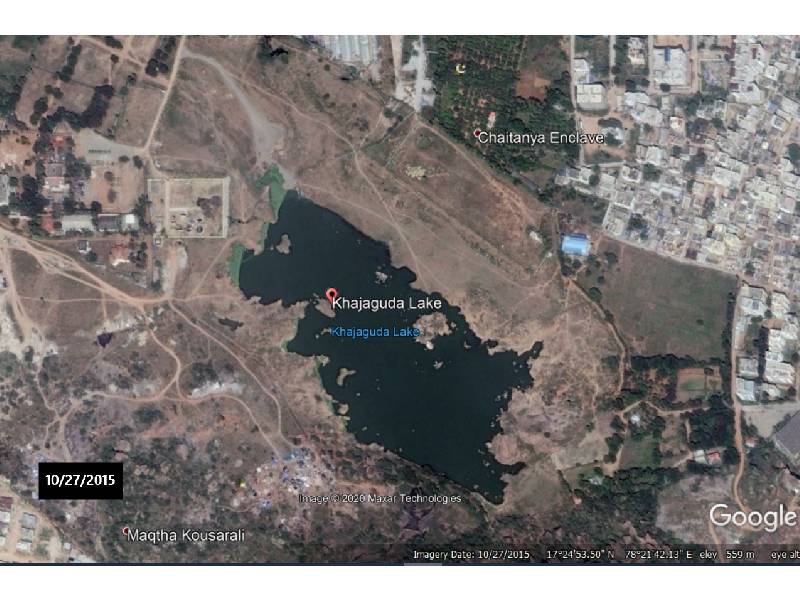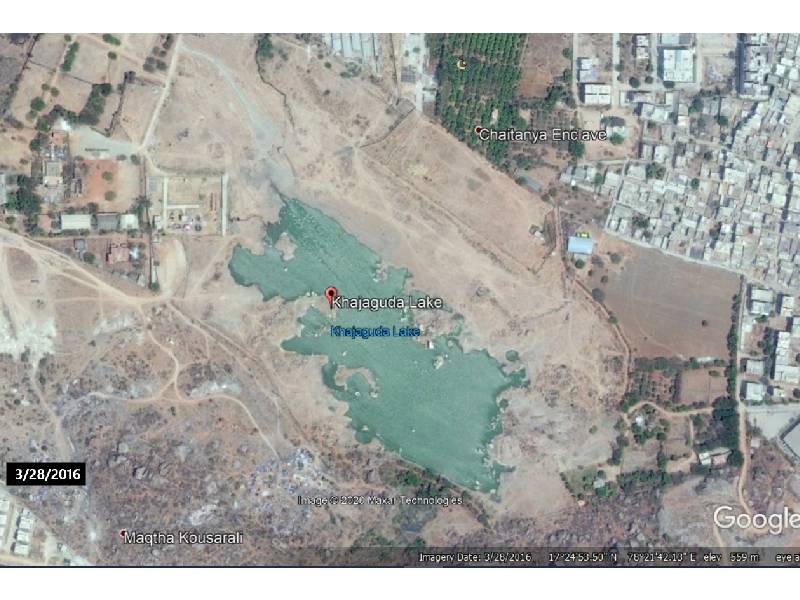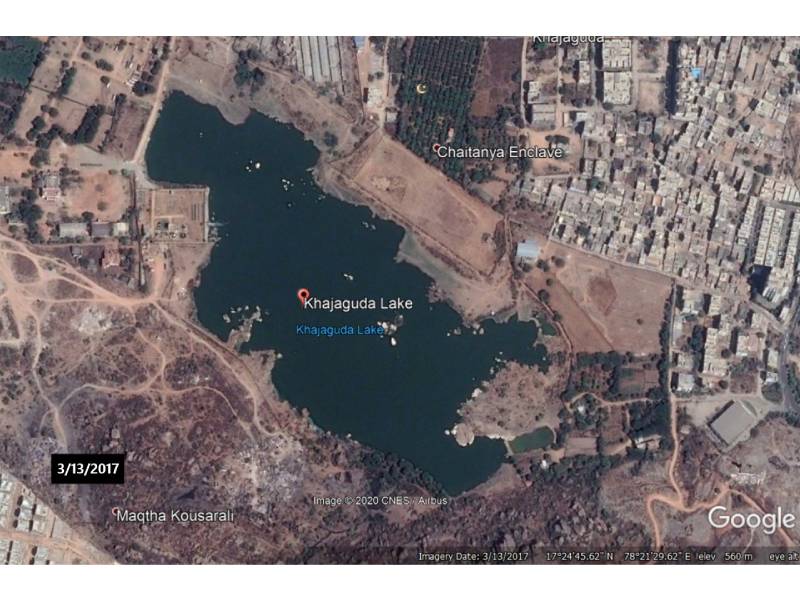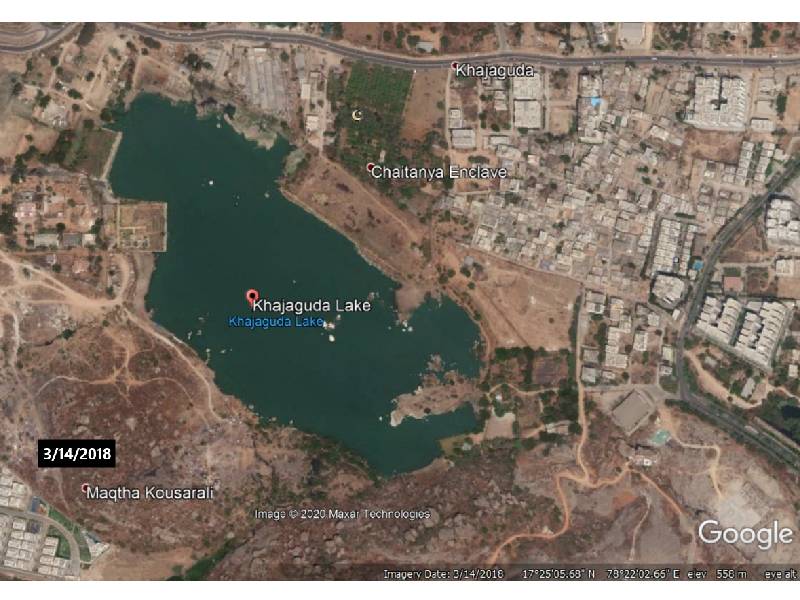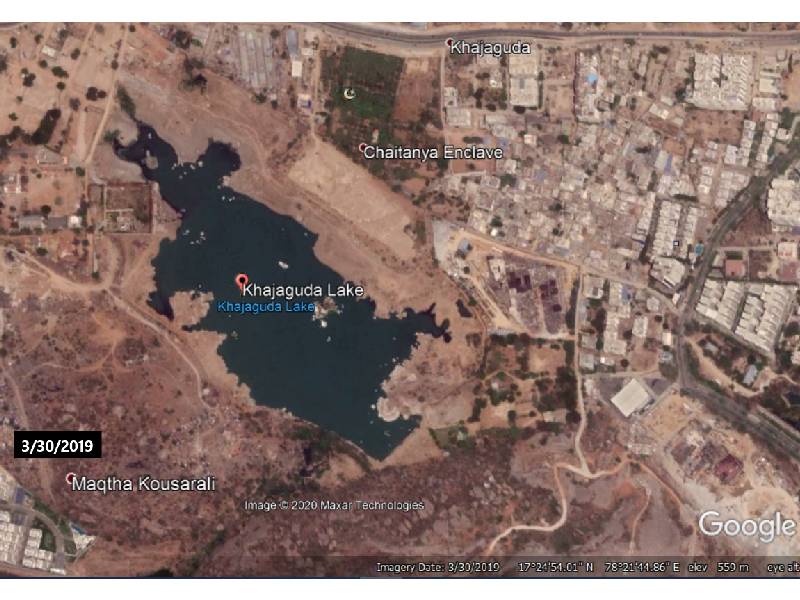 If we zoom into the southern boundary of the lake, we can see that the FTL level has indeed been lowered.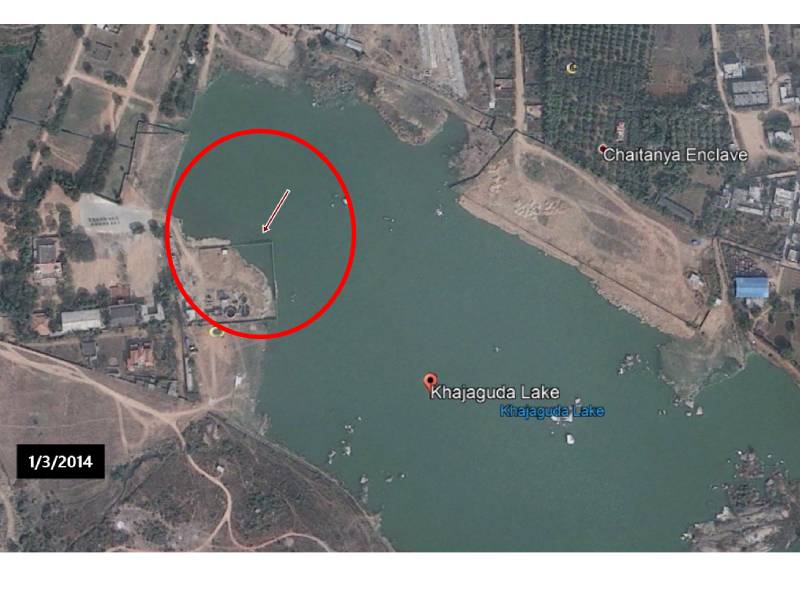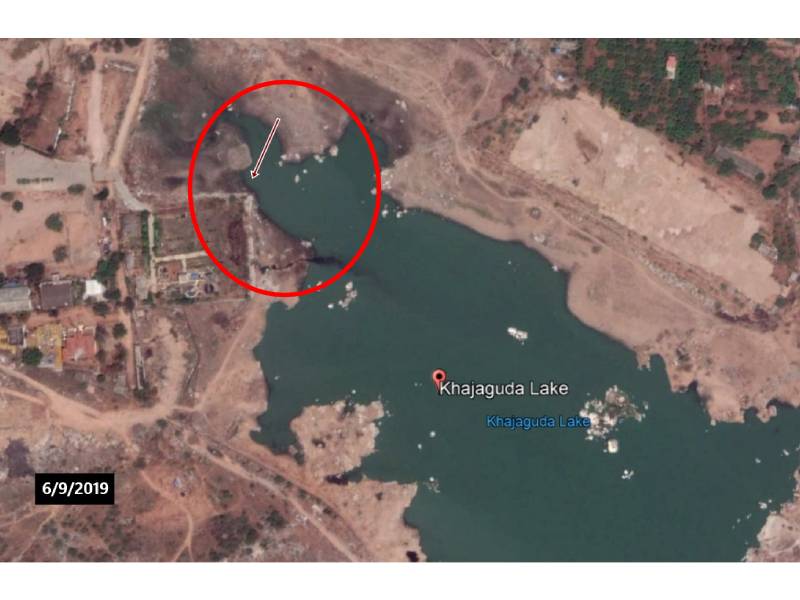 The discrepancies in the two maps on HMDA's website were reported by the court's amicus curiae, M. Pratap Kumar. The bench has directed HMDA and other concerned authorities to submit both the maps by July 21.
Following are the maps, now deleted off of HMDA website, obtained from the petition filed by Dr. Lubna.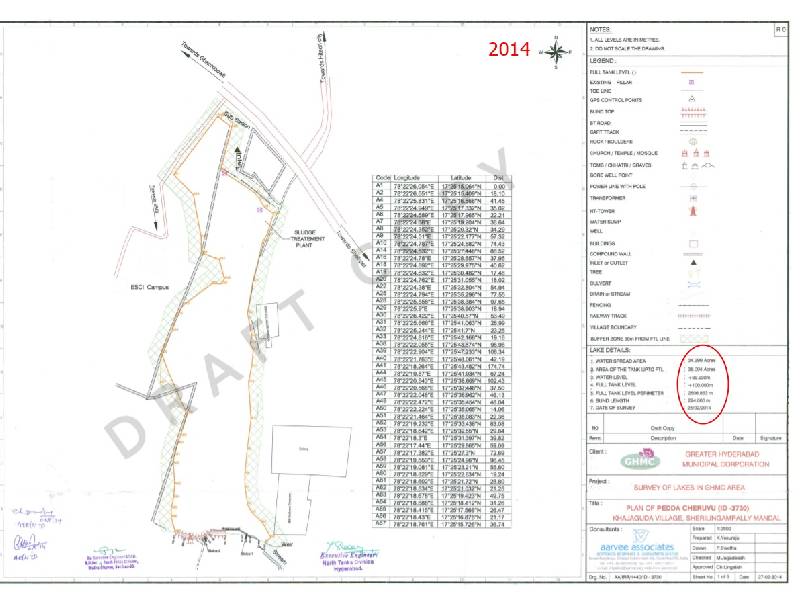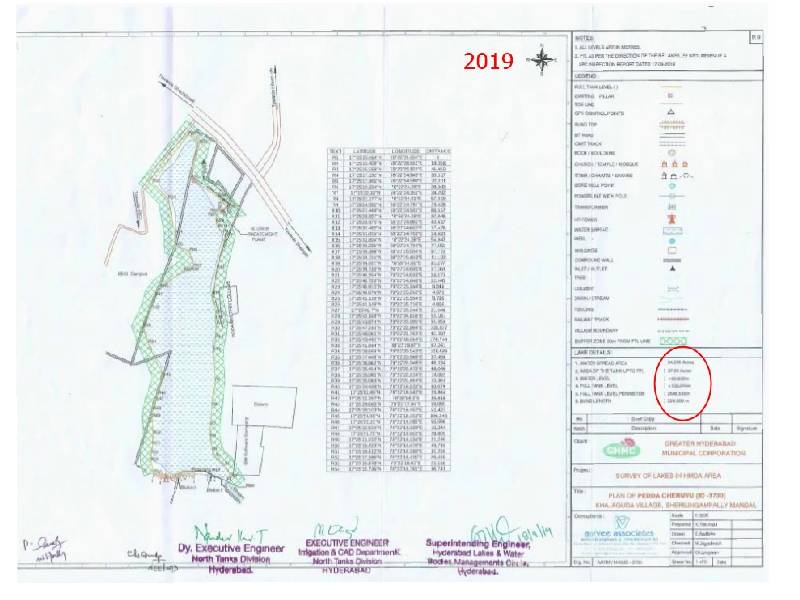 "Previously, a committee was set up to look into FTL of six lakes. The committee was headed by HMDA. It had members from GHMC," HMDA's counsel Rama Rao told NewsMeter.
Road noted that the 'Lake Protection Committee' has conducted several meetings to work on the Full Tank Level (FTL) of the lakes including Khajaguda.
Asked about the maps that were deleted from the website, Rao said only a preliminary notification was issued by the HMDA. "The final notification is pending and is subject to FTL fixation," he said.
The Directorate of Enforcement, Vigilance & Disaster Management has launched Parks, Lakes and Layout Open Spaces Protection Cell (Asset Protection Cell) to help citizens report any cases of land encroachment they come across. The toll-free number to complain about the same is 1800 599 0099