Satellite images show improved water inflow at Srisailam reservoir and Medigadda barrage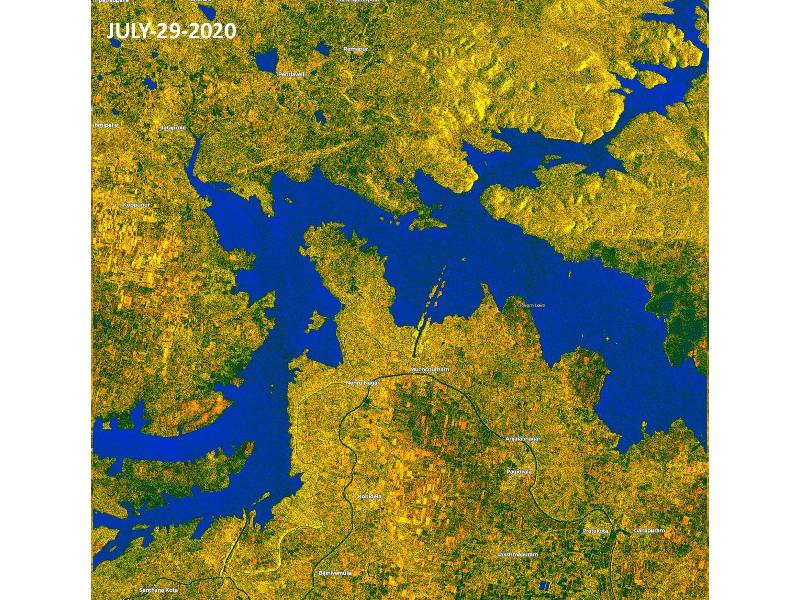 Hyderabad: As the monsoon season engulfs the states of Telangana and Andhra Pradesh, Krishna and Godavari rivers experience a surge in water levels.
Satellite imagery released by the Copernicus-Sentinel 1, and prepared by an expert show increase in inflow and outflow of the Medigadda barrage on Godavari river, and Srisailam reservoir on Krishna river.
A comparison of the Srisailam reservoir water level on July 29th, with the water level on June 23rd, shows that there is a good inflow of water. GIS & Remote Sensing Enthusiast, Pradeep Macharla, says, the current storage levels of the reservoir increased close to 52 TMC ft (thousand million cubic feet) since the start of the monsoon period. While the storage level was approximately 35 TMC ft in June, it increased to nearly 87 TMC ft.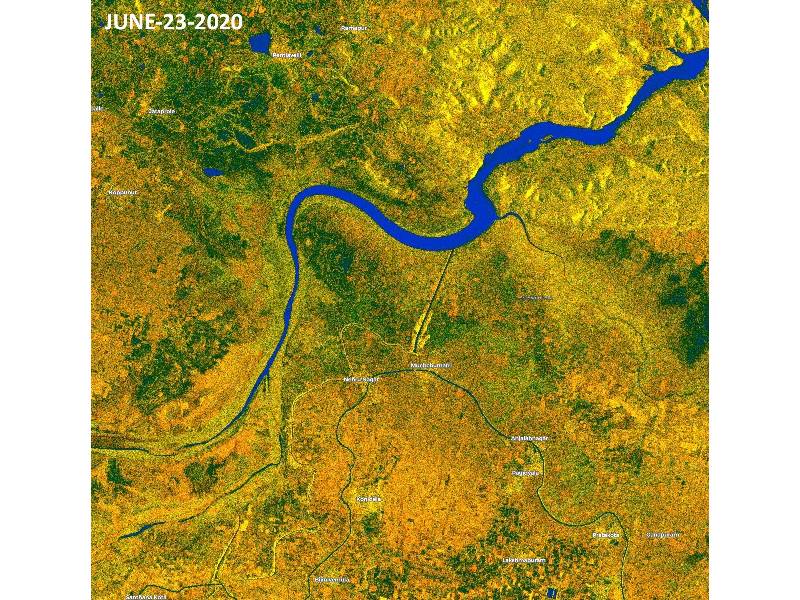 Srisailam reservoir, as mapped by Pradeep Macharla, on June 23. It shows low levels of water flow.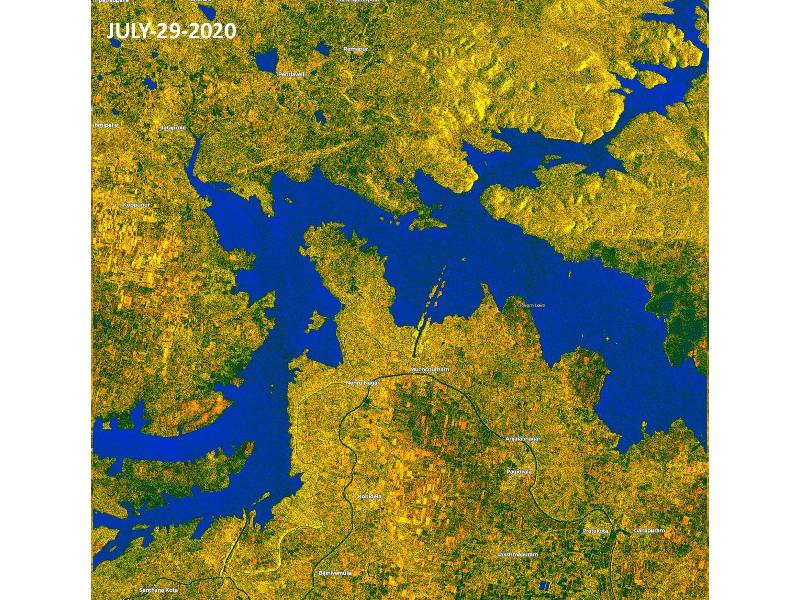 Srisailam reservoir, as mapped on July 29. It shows higher levels of water flow.
As per the Water Resources Department, Government of Andhra Pradesh, the storage on August 2nd is 83.7182 TMC ft. Last year, on the same date, the storage was 50.77 TMC ft. The inflow (in cusecs) is 29,600, while the outflow is 42,328.
As for the Medigadda barrage at the Kaleshwaram Lift Irrigation Scheme (KLIS) project, the water inflow and outflow has seen a surge too.
Speaking to Newsmeter about the rate of flow, Engineer-in-Chief, Kaleshwaram Project, Nalla Venkateshwarlu, says,"The flows, as of 2nd August, are coming at the rate of 40,000 cusecs. In the last week it went up to 85,000 cusecs but now it has levelled. Presently the storage levels are going up, and we will increase or decrease the reservoir capacity depending on the inflows."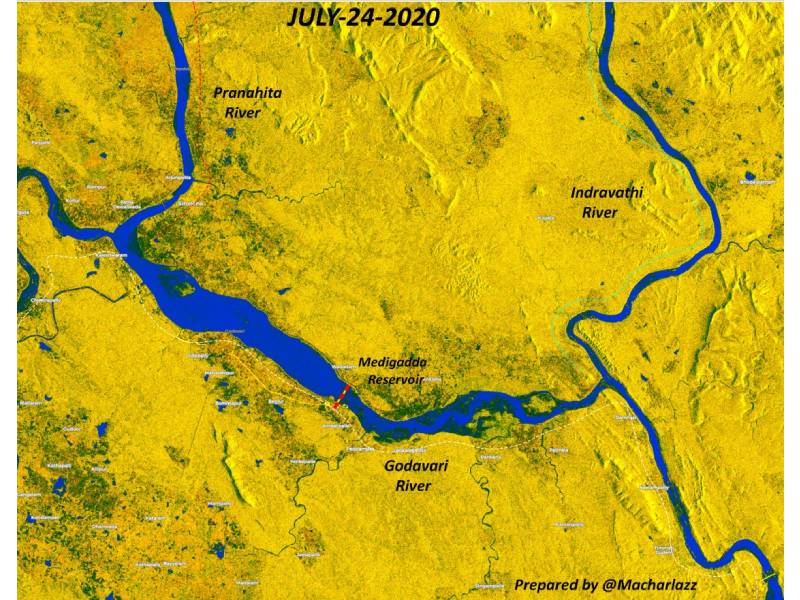 Specifying the rate of flow, Pradeep says,"Imagery released for July 24th shows that the inflow was 80,400 cusecs and the outflow was 125,400 cusecs.
Source for the data: Pradeep Macharla
SAR Copernicus Sentinel 1
Andhra Pradesh government