>Hyderabad: Telangana police officials operating from the control room have seen a surge of in-coming distress calls during the lockdown, so far. According to the records, since March 21, the day lockdown was imposed in the state, the Dial 100 facility received a record of 13,34,330 call.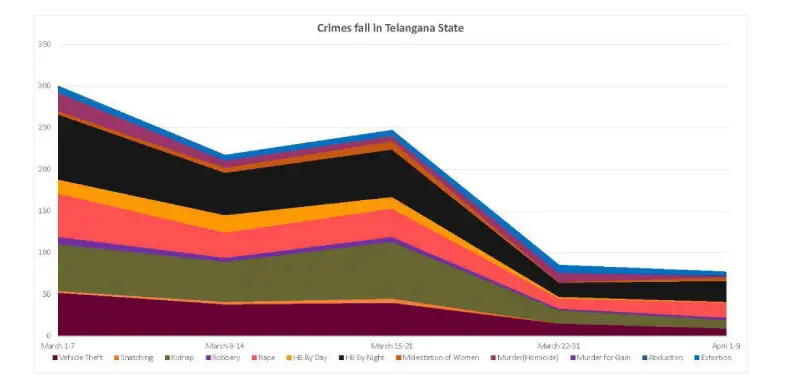 While there is an increase in complaints calls received by the control room, disproportionate to that, state saw a dip in crime, including cases registered in the Hyderabad, Cyberabad and Rachakonda Commissionerates spread across Greater Hyderabad and suburbs.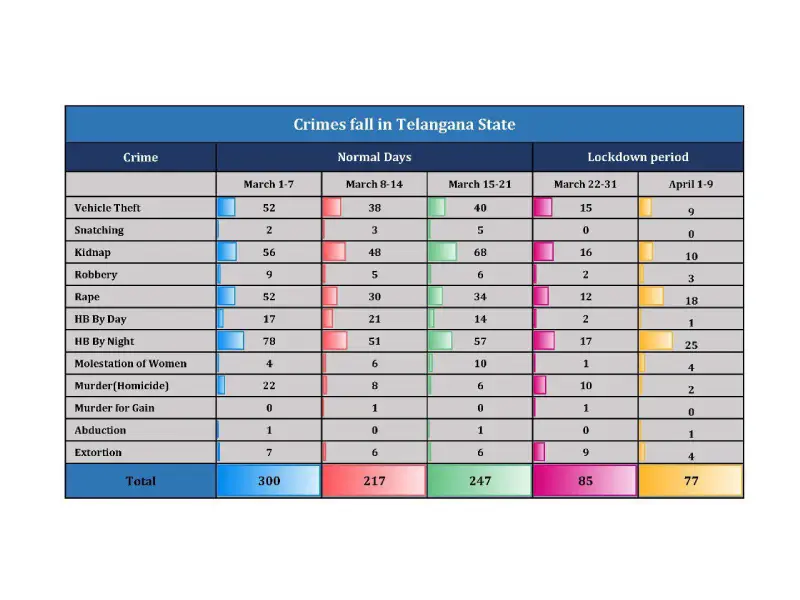 The records said, around 84,123 calls made to the control room were to inquire about lockdown issues and were corona related.Also, a high number of calls were made informing the cops about foreign returnees and COVID-19 suspects.Of the numerous calls, a few of them turned beneficial as police zeroed down on individuals who were later tested positive for Coronavirus.While the rest of thr calls were inquiries regarding lockdown norms.
Unbelievably, of the total, 21,758 people called Telangana police to informed them of lockdown violators. A breakup of it showed, police recieved 15697 calls regarding mass gathering, 2341 regarding transport, 1689- non availability of goods, 1013 - shops closed/open, 652 are confidential, 1520 against vacating of hostels, 81 - inquiries regarding essential services, 25 regarding stopping of employees carrying essential service.
Since the lockdown was imposed in the state, the crime rate has seen a dip, officials records says.Crime incidents fell by 56 percent during the lockdown, including domestic violence cases. While the fewer reported during lockdown were registered in Hyderabad, Suryapet and Adilabad districts.
Thefts have come down by 94 percent and kidnap cases by 90 percent. While missing cases saw a dip by 75 %.But There is a 98 percent increase in lockdown related cases, said the records.
Calls received Between 21st March to 8th April
1. Calls answered @ Dial 100 IVRS : 13.34 Lakh
2. Calls transferred from IVRS after press 1: 280670
3. Calls answered @Dial 100 agents : 278270
4. Total Emergency dispatched : 82014
5. Total COVID-19 suspected cases : 2710
6. Total calls related to Lockdown : 21758
7. Enquiry calls : 84,123
8. In effective calls (silent , child, Nuisance, prank ): 87665