Hyderabad: A recent report released by the National Crime Records Bureau (NCRB) has revealed that a whopping 809 students died by suicide in Telangana and Andhra Pradesh in 2019.
Telangana, with 426 student suicides ranks third in south India, after Tamil Nadu (914) and Karnataka (673).
As per the report, of the total student lives lost in Telangana, 249 were males and 177 were females. In AP, of the 383 total who died by suicide, 247 were males, and 136 were females.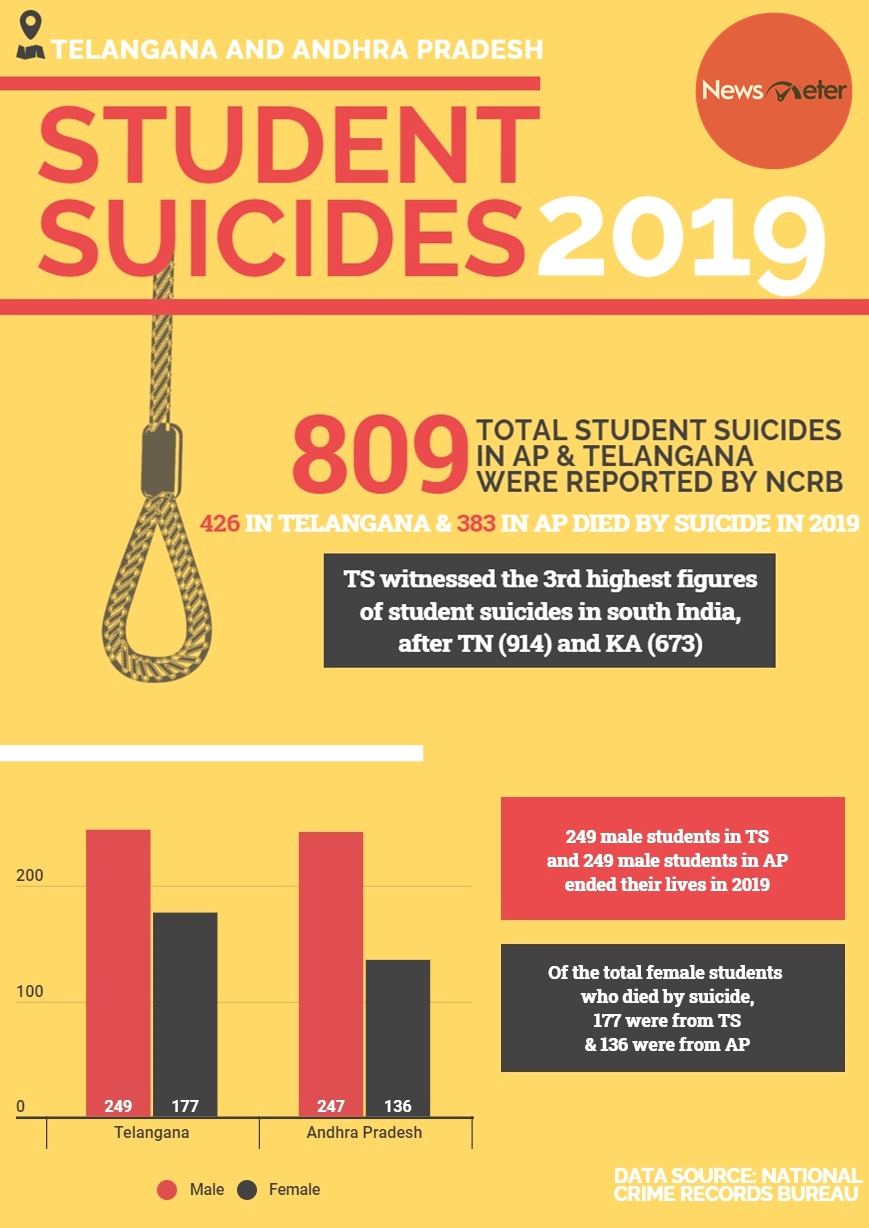 Moreover, NCRB also revealed that in Telangana, 80 men and 61 women ended their lives due to failure in examination. In AP, the number reduced to 54 men and 39 women.
In India, the number of student suicides nationally was calculated to 10,335, which made up 7.4 per cent of the total suicides.
These figures are only slightly lower than last year where student suicides made up 8 per cent of the total.
Purnima Nagaraj, a Hyderabad based psychologist, said, "A number of suicides in the state have been previously linked to education as well. Often, students in the ages of 15 and 18 are the ones who engage in acts of self-harm or suicide. There have previously been instances of students dying by suicide over intermediate results in TS."
She further added that failure in competitive exams also becomes a key factor in dying by suicide.
Suicides split on the level of education
The total number of suicides that took place in Telangana in 2019 was 7675. Dividing the victims based on their educational qualifications, NCRB revealed that the rate of suicides dipped with higher degrees of education.
Of the total suicides in Telangana, a majority of the victims did not have academic degrees. The number was pitched to 2,829. Figures further revealed that twice the number of males ended their lives in this category than the women.
A total of 1,981 men without academic degrees killed themselves, in comparison to 847 women. The only trans-person to die by suicide also did not have an academic degree.
As for the ones with professional degrees, the number dipped to 29. A total of 24 men and four women who held professional degrees died by suicide.
"People often end up looking for a quick exit, mostly due to education levels being extremely difficult," Nagaraj added.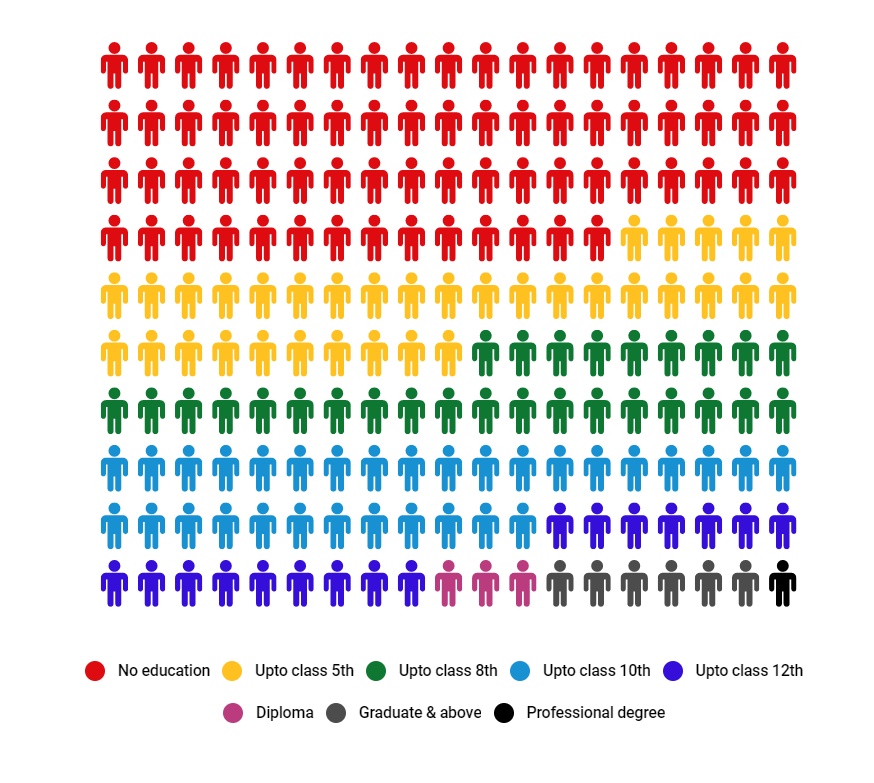 Source: NCRB
As per NCRB, Telangana witnessed the highest number of suicides based on academic qualifications in citizens who held zero academic degrees.
The numbers of citizens who died by suicide in Telangana, can be divided on their academic degrees as follows,
No education: 2,829
Primary education (upto class 5th): 1,361
Middle school education (upto class 8th): 1,113
Matriculate (upto class 10th): 1,262
High school education (upto class 12th): 661
Diploma/ certificate course: 111
Graduation: 234
Professional courses: 29
Of the total suicides, the education status of 75 of the deceased is unknown.
Here is a full list of suicide prevention helplines in India.