Viral image of grand structure is not architectural view of Ayodhya Ram Mandir but ISKCON's Vedic Planetarium in West Bengal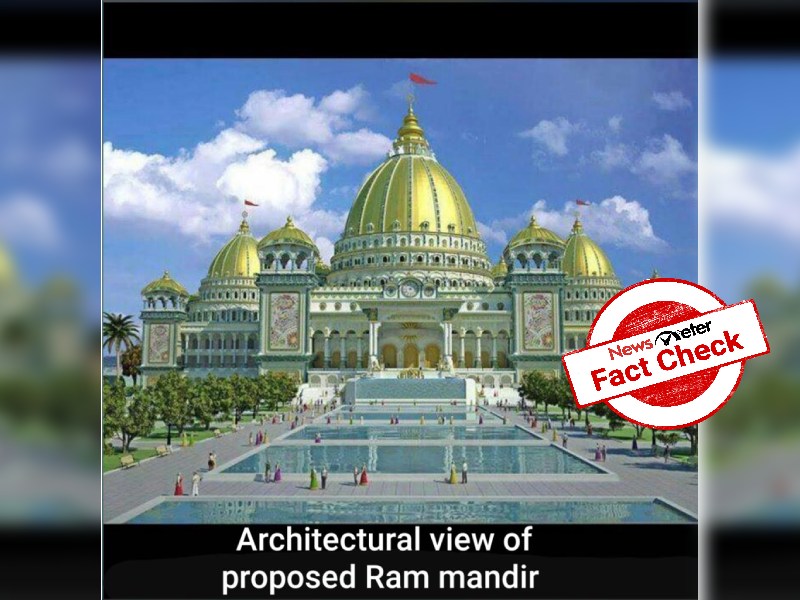 A photograph claiming to be the Architectural view of Ram Mandir at Ayodhya is going viral on WhatsApp.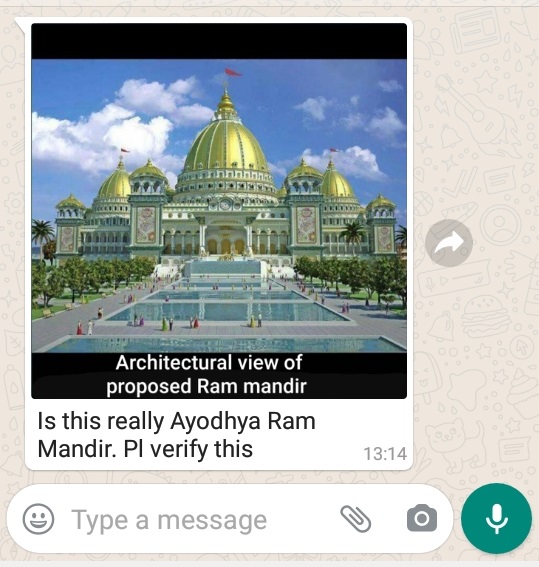 NewsMeter found that this image is in circulation since 2015.
We found YouTube videos too that claimed the same
Archived version of the claim can be found here and here.
Fact Check:
The claim that the viral picture shows the structure of Ram Mandir is FALSE.
When performed a reverse image search in Google, we found that the structure seen in the viral message is Mayapur temple built by ISKCON in West Bengal on the banks of Ganga.
With the keywords 'Ayodhya Ram Mandir', the search fetched several results claiming various structures as Ayodhya Ram Mandir. So, we searched for 'Shree Ram Janmabhoomi Tirth Kshetra' which is the trust which has been assigned to build the temple in Ayodhya.
According to reports, the proposed design of the structure of Ayodhya Ram Mandir released by the trust is here.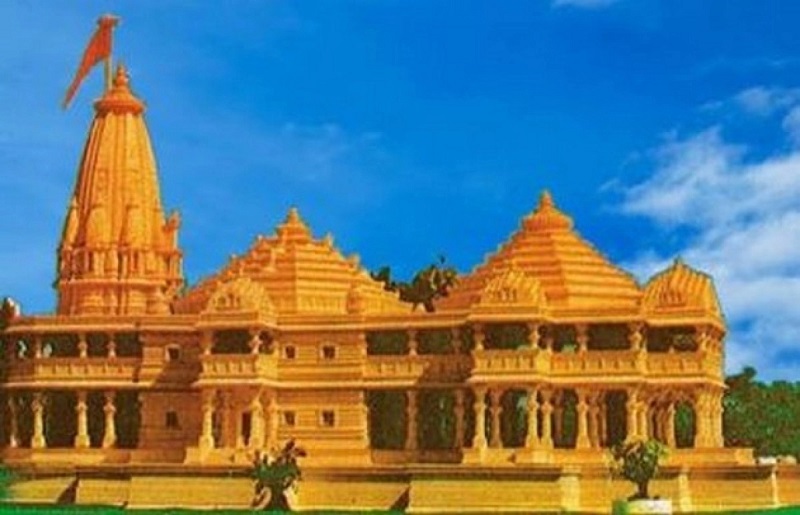 The report also said that Ayodhya's Ram Temple will be 161-foot tall. The original design prepared in 1988 mentioned its height as 141 feet. The construction will begin after a grand groundbreaking ceremony on August 5 that will be attended by Prime Minister Narendra Modi and a host of other VIPS.
Here is the India News report about the structure of Ayodhya Ram Mandir:
Mayapur temple, the structure seen in the viral messages, is called the Temple of Vedic Planetarium (TOVP). Srila Prabhupada of ISKCON envisioned the temple and its structure. According to his vision, within the planetarium, there will be a huge, detailed model of the universe as described in the text of the fifth canto of Srimad Bhagavatam. He wanted the outer structure to resemble The Capitol Building in Washington, USA.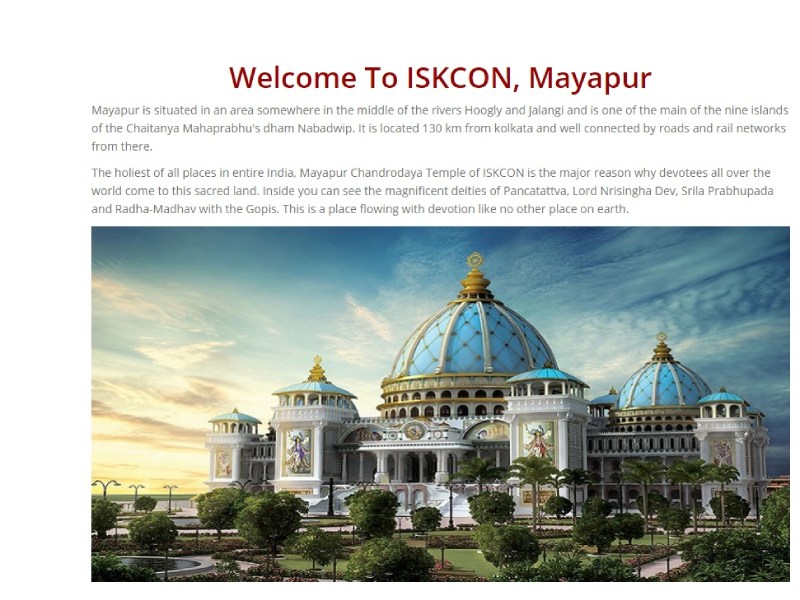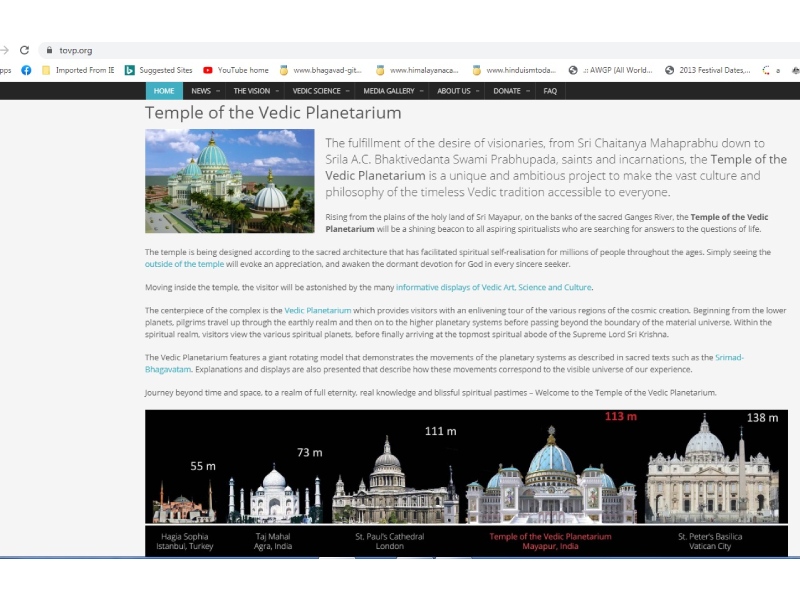 The inauguration of this grand Vedic planetarium is due on the Guru Purnima in 2022. We can see the panoramic view of this structure and its inside at https://www.tovp360.org/
When International Society for Krishna Consciousness (ISKCON)'s Temple of Vedic Planetarium (TOVP) at Mayapur, West Bengal gets completed and opens its doors for the devotees by Gaura Purnima in 2022, it will become the world's biggest temple, state reports.
Here are other reports that discuss the Temple of Vedic Planetarium.
Times of India, Telangana Today.
We found that this claim was debunked by Aajtak and also Boomlive in 2017.
Hence, the structure seen in the viral message is NOT Ayodhya Ram Mandir but Temple of Vedic Planetarium being constructed in the city of Mayapur, West Bengal by ISKCON.
Claim Review :
Viral image of grand structure is architectural view of Ayodhya Ram Mandir
Claimed By :
Social Media Users