Viral video of `COVID suspect' being chased is a Dubai returnee from Kerala, NOT Hyderabad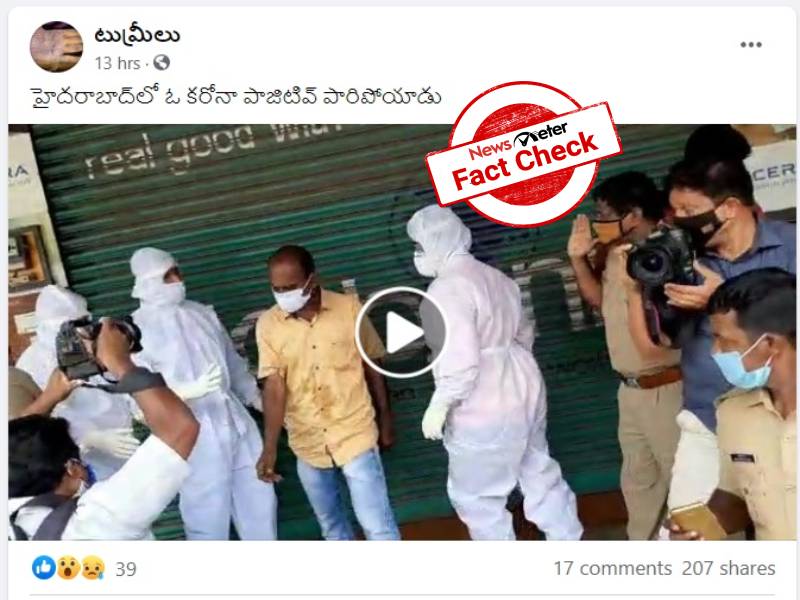 A video showing police and healthcare professionals chasing a person are being shared on Facebook with a claim that a coronavirus infected person escapes from quarantine in Hyderabad.
The claim in Telugu goes "హైదరాబాద్‌లో ఓ కరోనా పాజిటివ్ పారిపోయాడు". This video was shared by a Facebook account named Trumilu.
The archived version of the post can be found here.
Fact Check:
The claim that a COIVD-19 infected patient escaped in Hyderabad is FALSE.
The incident seems to have taken place in a crowded street with a lot of shops. When observed in the video, we found some Malayalam alphabets written on the walls of the surroundings.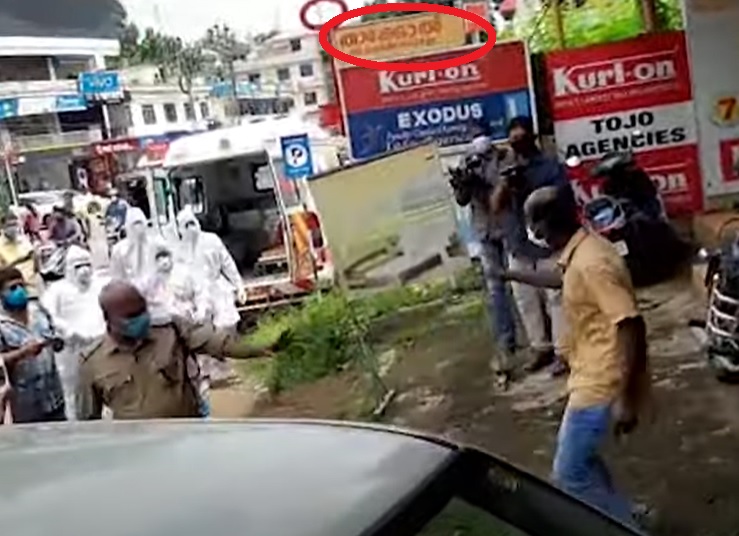 We extracted keyframes from the video and performed Google reverse image search with keywords 'Man escapes quarantine in Kerala'. It fetched us many results from July 6, 2020.
According to reports published in Onmanorama, The New Indian Express and other media outlets, this incident took place in Pathanamthitta town, Kerala. A Gulf returnee, who jumped quarantine, was chased down by the police and healthcare personnel near St Peter's Junction in Pathanamthitta.
He was questioned for not wearing the mask properly. During the inquiry, he told the police that he had returned from Dubai three days ago and was under observation at home. However, the allegedly drunk man tried to flee. Health workers later tied his hands and legs using bandage cloth. He has shifted to a hospital in an ambulance.
Hence, the claim that the COIVD-19 infected patient escaped in Hyderabad is FALSE. A Dubai returnee, who jumped home quarantine, was chased down and taken to a hospital in Pathanamthitta town in Kerala.
Claim Review :
Viral video of `COVID suspect being chased is a Dubai returnee from Hyderabad
Claimed By :
Social Media Users