Have you finally decided to join a fitness club but confused about where to start? If you are a beginner, then you can try Aerobics which many people find it interesting and engaging compared to other exercises. Also, the workout involves rhythmic dance movements that target all the main muscles in your body, along with some grooving music in the background. Sounds like this is for you?
Then, let us explore 10 Best Aerobic Dance Classes in Hyderabad, with a complete list of information about offerings, location, contact details etc.
10 Best Aerobics Dance Classes in Hyderabad:
Read along to find out the ideal aerobic dance class for your requirements:
1. Beats Fitness Studio, Jubilee Hills:
Beats Fitness Studio in Jubilee Hills comes with an interesting caption of "We make fitness a lifestyle for you and not a chore". Isn't this just what you wanted? The studio is maintained very well and is one of the best aerobics classes in Jubilee Hills, Hyderabad. It offers many workout programs of which Aerobics has a great demand. The sessions are conducted in a group which can motivate you. The trainers are experts in their profession and quite friendly too. Perfect for overall fitness and weight management!
Address: 1st floor, Silver Square Building, Rd Number 36, Aditya Enclave, Venkatagiri, Jubilee Hills, Hyderabad, Telangana, 500033, Contact: 079937 99359
2. Platinum Fitness Club, Attapur:
If you are looking for a good Aerobics dance center in Attapur, head out to Platinum Fitness Club. The well-maintained place offers special programs for weight loss, PCOS and thyroid problems. The trainers understand your needs and tailor the workouts accordingly. Here, you can enjoy Aerobics for stress relief, body toning, super cardio workout, fat burn etc. They also offer Zumba classes, along with hi-fi equipment.
Address: Inner Ring Road, Krishna Nagar, Rambagh Colony, Opposite Pillar 151, Above Ratnadeep Supermarket, Attapur, Hyderabad, Telangana, 500064, Contact: +91 40 4852 9775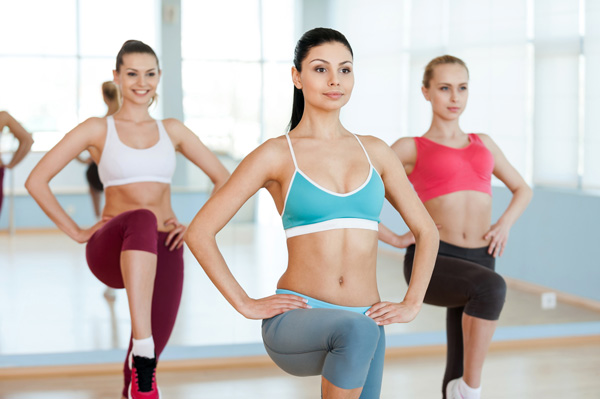 Also Read: Best Tattoo Places In Hyderabad


3. Beats & Steps - Satish Kumar, Kukatpally:
The idea behind Beats and Steps dance studio is to make every workout session a fun session! It is located in Kukatpally and offers a huge dance floor for group classes. Special equipment like exercise balls, steps etc. required for high-intensity Aerobics is also provided here. What makes it so popular is the variety of workouts offers here. So, you don't get to do the same thing every day! Instead, you can enjoy a great time, along with meeting your health goals.
Address: 3/2/1/60, Rd No.02, Opp.Bhashyam High School, Beside Gandhi Heights, Vivekananda Nagar, Kukatpally, Vivekananda Nagar, Kukatpally, Hyderabad, Contact: +91 96 4093 5218
4. Fitness Freak Studio, Banjara Hills:
Fitness Freak Studio offers Aerobic dance classes in Banjara Hills, Hyderabad. Their Zumba exercise program combines the best of dance movements and Aerobic workouts to make your fitness regime more enjoyable. You can also learn a variety of dances like Hip-hop, Soca, Salsa, merengue and mambo which are sure to boost your adrenaline levels. A one hour class here can help you burn anywhere between 500-1000 calories!
Address: 8-2-577/B, MAAS Heights, Ground floor North Wing No. 8, Beside Syndicate Bank, Zahara Nagar, Banjara Hills, Hyderabad, Contact: +91 78 9333 3307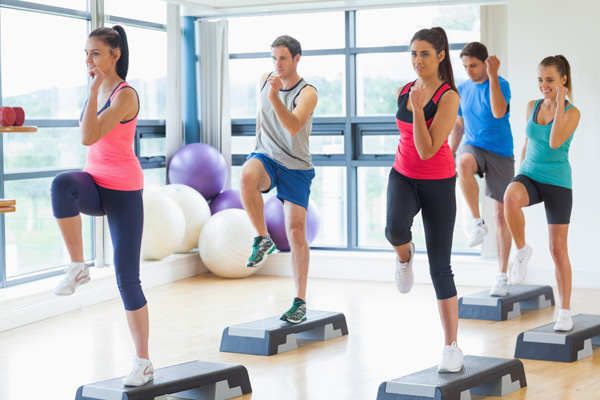 5. Leaf Aerobics, Manikonda:
Leaf Aerobics is a popular Aerobic Dance studio in Manikonda, Hyderabad. It was started to promote fitness while having fun, especially for those who find conventional workouts too hard. The high energy music can set the right mood to make those moves and burn extra calories. The highly qualified and certified instructors ensure you meet all your goals here. Apart from Dance Aerobics, you can also try Step Aerobics, Dumbbell Aerobics etc. to increase the intensity levels.
Address: Chandra Residency, Rd Number 4, Shivaji Nagar, Lalamma Gardens, Manikonda, Hyderabad, Telangana 500089, Contact: 095506 02045
6. Hy Dance Studio, Madhapur:
True to its name, this best Aerobics dance studio in Madhapur, Hyderabad, is sure to pump you up with high energy levels. Apart from Zumba and Aerobics, the studio also offers a variety of dance styles like Contemporary, Jazz, Salsa, Bollywood etc. You can enjoy some dancing, along with burning a good amount of calories. They have a huge wooden floor to accommodate large groups. So, you and your friends can catch up on some fun dancing workouts!
Address: 202, 2nd Floor, SBR CV Towers, Above Karachi Bakery, Hitech City Rd, HUDA Techno Enclave, HITEC City, Madhapur, Hyderabad, Contact: +91 99 8557 0615



Also Read: Top Boutiques In Hyderabad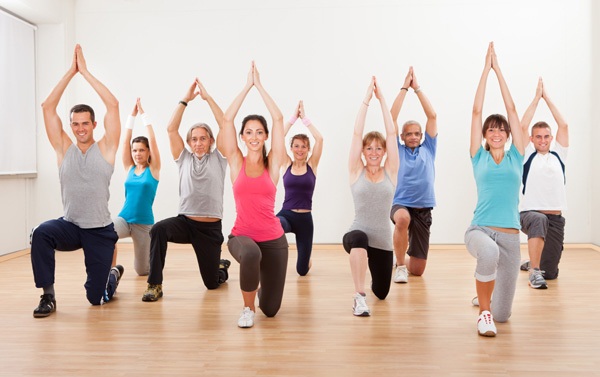 7. Srees Aerobic Studio, Gachibowli:
With over 9 years of experience in the fitness industry, Srees Aerobic Studio is one of Hyderabad's best-rated Aerobics dance studios. It is located in Gachibowli which offers step aerobics, Zumba etc. You can expect a spacious and well-maintained ambience, along with trained instructors who even provide you with diet charts. Depending on your interest, you can enroll for monthly or quarterly plans or even go for a demo session before you make up your mind!
Address: Plot No. 80, Vinayak Nagar, Gachibowli, Hyderabad, Telangana 500032, Contact: 092475 23720
8. All About Eve, S.R. Nagar:
All About Eve is a popular Aerobics Dance Studio for Ladies only. It is located in SR Nagar and renowned for its professional and highly trained staff. Along with Aerobics, you can also try Yoga, Pilates, Zumba, Kickboxing, Functional Cardio etc. Each day, you will be given new set of workout charts to make your gym time more interesting and fruitful. The studio also offers group workouts over the weekends to enjoy some social time, along with improving your fitness.
Address: 2nd Floor, 47/3RT, SR Nagar Main Rd, East Srinivas Nagar Colony, Sanjeeva Reddy Nagar Office Area, Sanjeeva Reddy Nagar, Hyderabad, Telangana 500038, Contact: 070326 90303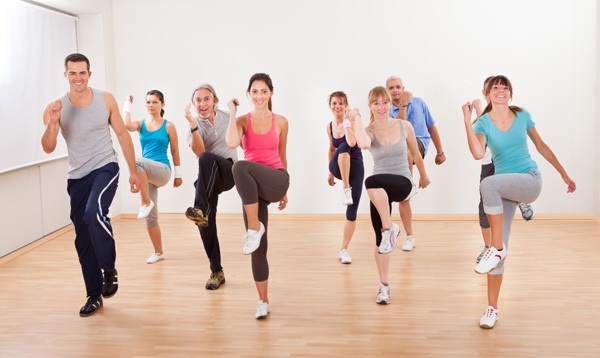 9. Satya's Dzone Dance and Fitness Studio:
DZone Dance and Fitness Studio is owned by the famous Tollywood Choreographer, Satya Master. He kickstarted this venture to offer everything related to fitness and dance under one roof. From Aerobics to Zumba, Yoga and Pilates, you have a variety of fitness programs to choose from. If you are also interested in Dance, this studio offers a number of styles like Bollywood, Hip hop, Folk etc. It is an ideal destination for those who wish to combine their love for dancing and fitness!
Address: 2nd Floor, 47/3RT, SR Nagar Main Rd, East Srinivas Nagar Colony, Sanjeeva Reddy Nagar Office Area, Sanjeeva Reddy Nagar, Hyderabad, Telangana 500038, Contact: 070326 90303



Also Read: Mehendi Designers In Hyderabad
10. Slimline Fitness Studio, Kothapet:
Slimline Fitness Studio offers Aerobics dances classes for women and children. It is located in Kothapet, DilshukhNagar and offers many exciting fitness programs to keep you engaged. Along with enjoying some time on the dance floor, you can also achieve body flexibility and overall fitness. There is also a separate gym for functional training, along with a herbal beauty parlour for personal grooming.
Address: 11-10-190, SBI Colony Road, Mahalaxmi Theater Backside Lane, Kothapet, Hyderabad, Telangana 500035, India, Contact: 095532 00450



Those are some of the best Aerobic Dance Studios in Hyderabad. We have tried to cover the best-rated places in different city areas to help you. Also, some of them are offering online aerobic classes due to the COVID-19 regulations. So, you can contact these studios and ask them personally about your requirements. That way, you can stay safe at home, but fitter than before!