Do you know the best home remedy for reducing the appearance of these wrinkles? Haven't we all heard stories from our grandma about the importance of coconut oil for wrinkles on the skin? This wonder oil works like magic on face wrinkles and has many benefits for both skin and health. It is a natural and extremely effective anti-wrinkle beauty agent which help fight the clock and restore your youthful appearance.
If you are still wondering about the efficacy of coconut oil for face wrinkles, this guide is for you! let us go about exploring the benefits of coconut oil for face wrinkles.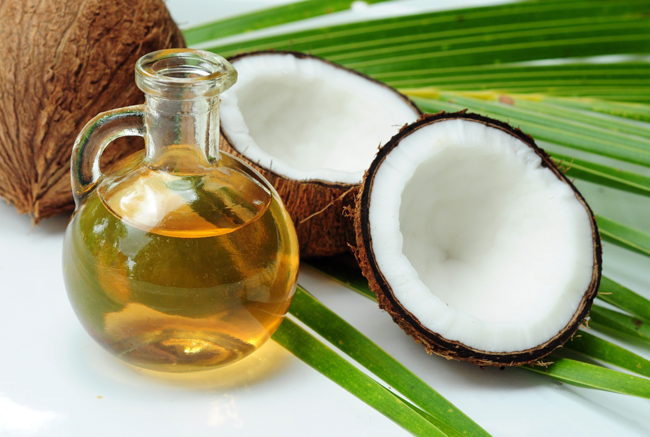 5 Best Ways to Use Coconut Oil To Treat Wrinkles on Face:
Coconut oil is a versatile ingredient that can be used alone or with other ingredients to maximise the benefits. Here are 5 different methods for using coconut oil to prevent wrinkles on the face, eyes, neck and forehead:
1. Plain Coconut Oil:
Coconut oil contains fatty acids, which hydrate and nourish the skin. It contains medium-chain fatty acids linoleic acid and lauric acid, which have antibacterial and moisturizing properties, thus prevent acne. It also has vitamin E and healthy fats, which help the skin moisture and elasticity, and thus prevent face wrinkles.
What you will need:
Cold Pressed Virgin Coconut Oil – 1-2 tbsp
How to Use:
Firstly, clean your face thoroughly and pat it dry
Apply coconut oil in gentle circular motions on your face.
Leave it on your face overnight
Repeat this procedure daily for best results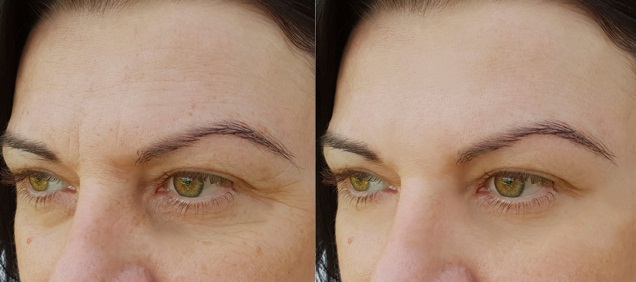 2. Coconut oil and Aloe Vera:
Suffering from dry and wrinkly skin? All you need is coconut oil and aloe vera to get soft and supple skin. The mixture hydrates the skin and maintains skin elasticity. The oil penetrates into the deeper layers of the skin to provide long-lasting moisturisation. Aloe vera contains sterols, which promote the production of collagen and hyaluronic acid content of the skin, to make the wrinkles less noticeable.
What You Need:
Cold Pressed Coconut Oil – 2 tbsp
Fresh Aloe vera Gel – 1 Spoon
How to Use:
Take a scoop of fresh aloe vera gel and a teaspoon of pure coconut oil.
Mix both the ingredients thoroughly in a bowl.
After cleaning your face, apply the mixture on the dry and wrinkled areas of the skin.
Use the method thrice a week to see supple and moisturized skin in no time.
3. Coconut oil and Honey:
We know the benefits of coconut oil for skin. Now, adding some honey to it enhances the wrinkle-fighting properties of this agent. The natural polysaccharides in honey promote skin cell turnover and overall skin health. Honey also protects the natural pH of the skin and its mild bleaching action reduces dark spots and blemishes.
You Will Need:
Honey – 1 tbsp
Coconut Oil – 1 tbsp
How to Use:
Mix the two ingredients in a bowl.
Apply the mixture all over a clean and dry face
Massage your face for 2-3 minutes
Leave it on for an additional 8-10 minutes
Rinse the product thoroughly with lukewarm water
Repeat 2 times a week to prevent wrinkles effectively.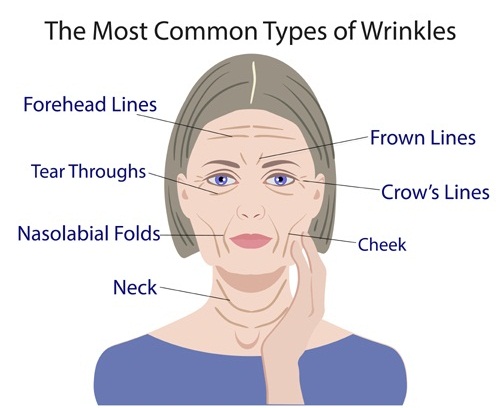 4. Coconut oil with Yoghurt and Oatmeal:
Oatmeal is useful in exfoliating the dead skin layer. It contains saponins, which remove excess dirt and oil from the skin and prevent wrinkles and fine lines. Yoghurt contains lactic acid, which shrinks pores and aids fighting many signs of aging, including fine lines, wrinkles, crows feet etc. Using them in combination with coconut oil can give you a youthful and radiant appearance.
What You Need:
Oatmeal Powder – 1 tbsp
Yoghurt – 1 tbsp
Coconut Oil – 2 tbsp
How to Do:
Combine oatmeal powder, yoghurt and coconut oil in a bowl.
Cleanse your face and pat dry.
Apply the coconut oil mixture all over the face evenly.
Massage gently for better exfoliation.
Wash off after half an hour and pat dry.
Repeat this treatment for 2 times a week to notice an improvement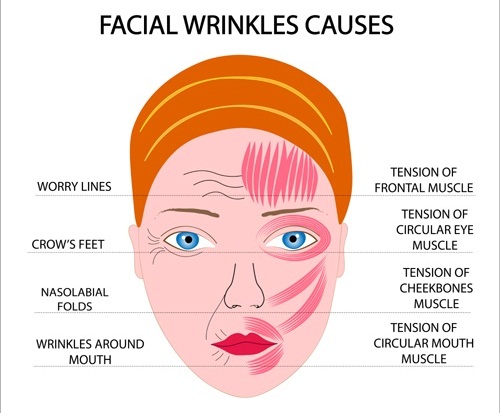 5. Coconut oil with Egg:
Egg white is an effective home remedy for shrinking open pores, tightening the skin and diminishing wrinkles and fine lines. The high protein content in this agent reduces sagging skin and replenishes moisture when used in conjunction with coconut oil. This treatment is particularly beneficial for treating wrinkles around the mouth, eyes, forehead and other visible areas.
What You Need:
Coconut Oil – 1 tbsp
Egg White Mixture – 2tbsp
How to Do:
Combine egg white and coconut oil in a bowl
Apply a thin layer of this mixture all over your face and leave it on for half an hour.
Wash gently and pat dry.
Repeat twice a week for effective antiwrinkle reduction.
After reading this article, it's safe to state that using coconut oil for face wrinkles is the most effective and economical option for most of us! For better benefits, experts recommend using Cold pressed coconut oil for its nutrient-rich profile. Isn't the humble coconut oil your new anti-wrinkle specialist?