There is no doubt that Indian sports is infested by a pest called "Gender Discrimination". From being belittled by male players and coaches to facing a huge gender pay gap, women players have always been victims of this narrow minded attitude. Thankfully, we have witnessed the rise of many Female Sports players in India who have smashed patriarchy in its face and sent a strong message that women are not all about pinks and flowers, they are about sweat and strength too!
In this article, we will be covering 15 Indian sportswomen who have excelled in their fields with grit and determination.
15 Famous Female Sports Players in India:
From Badminton to weight lifting, these 15 Indian female sports personalities have made our country proud and setting a path for future generation players who are contemplating on the idea of taking up Sports as a profession:
1. P.V. Sindhu (Badminton):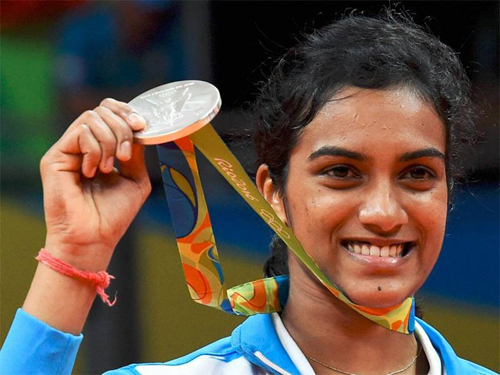 Pusarla Venkata Sindhu is the reigning Queen of Indian Badminton. She is born into a Telugu family settled in Hyderabad. Both her parents are national level Volleyball players and have passed down their athlete genes to their daughter. PV Sindhu made her international debut in 2009 and won a Silver medal in 2016 Olympics, a Gold medal in 2019 World Championships.
She is the first Indian player to have won a Silver medal in the Olympics and the second international player to have won more than five medals at World Championships. P.V.Sindhu also made into the list of Forbe's Highest-Paid Female Athletes and earned the honours of "Padma Shri", "Rajiv Gandhi Khel Ratna" and "Padma Bhushan".
2. Sania Mirza (Tennis):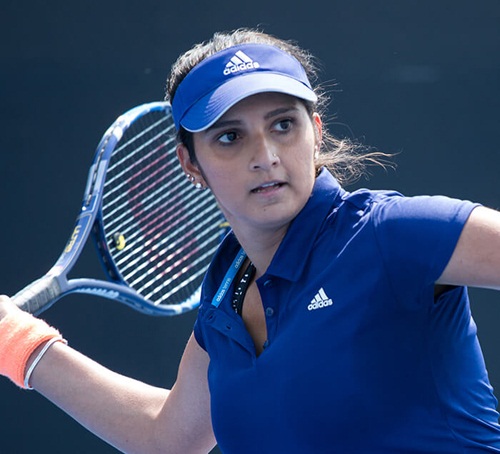 Sania Mirza is one of the most Ma female sports players in India, who has inspired many girls to follow her path and take up sports as a career. She won Six Grand Slams in her career and was also ranked as a Doubles World No.1 Tennis player. Sania was coached her father, Imran Mirza, who encouraged her passion for sports, particularly Tennis. She picked up her Tennis Racquet at an early age of six and kickstarted her international career in 2003.
Sania is one of the highest-paid athletes in the country and made into the list of the elite player club. She is married to Pakistani star Cricketer Shoaib Malik and gave birth to a baby boy in 2018. After her maternity break, she gave clarity on her comeback and her dreams of winning in the Olympics.
3. Dutee Chand (Athletics):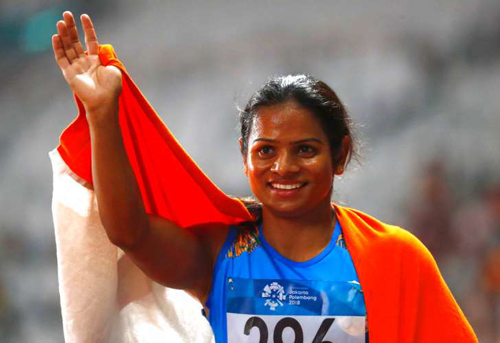 Dutee Chand from Odissha, is a professional sprinter who represented India at international athletics championships. Despite coming from a poor financial background, Dutee's spirits were left undeterred. She was always inspired by her elder sister Saraswathi Chand, who was a state-level runner. Dutee was the national champion in the Under-18 category of 2012. She is also the current national champion in the women's 100 meters event.
Dutee won several medals at international events, including a silver in Jakarta Asian Games. She was also recognized as the "Sportswoman of the Year 2019" by Vogue India. Recently, Dutee opened up on her same-sex relationship and joined the LGBTQIA+ Community of India, sending out an inspiring message to her tribe.
4. Vinesh Phogat (Wrestling):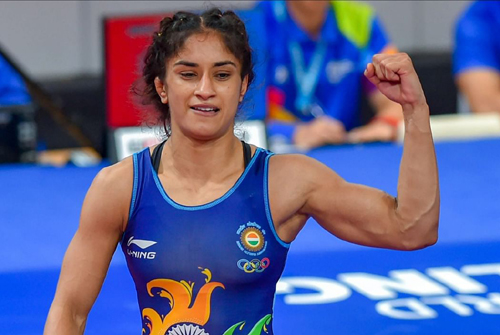 Vinesh Phogat comes from the most famous Phogat family, which boasts of successful wrestlers like Geeta Phogat, Babita Kumari etc. Though she attained a celebrity status even before her entry, Vinesh did not let this weigh down her game. Phogat became the first Indian woman wrestler to have won both the Commonwealth and Asian games and also the first Indian athlete nominated for the prestigious Laures World Sports Award, 2019.
This Arjuna award winner won 3 Gold medals, 3 Silver medals and 6 Bronze medals in various world championships. She started 2020 with a bang by winning a Gold in the Rome Ranking series.
5. Harmanpreet Kaur (Cricket):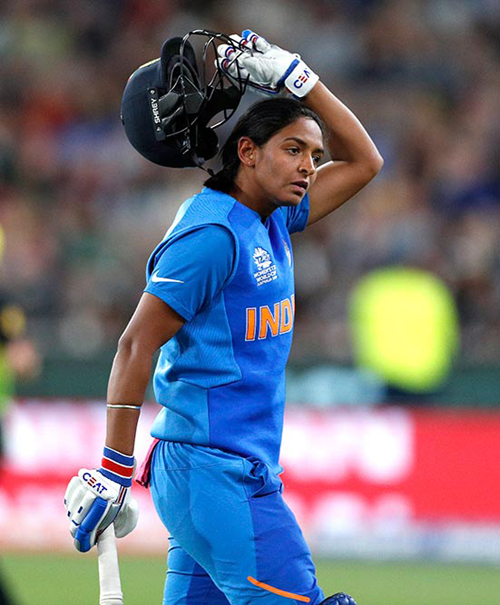 In a male-dominated sport like Cricket, hogging the limelight for a female cricketer is not that easy! Harmanpreet Kaur from Punjab proved that women could play Cricket at a professional level and earn as much fanbase as the male players. She is an All-Rounder who played brilliantly at numerous international matches. Harman also created a record by being the first Indian women cricketer who scored a century in WT20I Championship.
That's not all! She is the first Indian player to have played 100 International T20 matches. Harman is the present Indian Cricket Captian for the 2020 ICC Women's T20 World Cup planned to be held in Australia.
Also Read: Best Batsman In The World At Present
6. Hima Das (Athletics):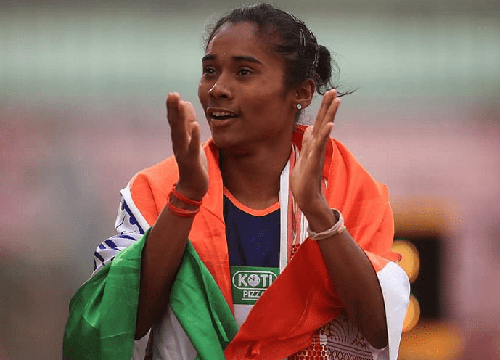 Did you know that Hima Das, the Indian Sprinter is also called the "Dhing Express"? She comes from Dhing, a small town in Assam. She gained attention after creating a record of being the first Indian athlete to win a gold medal in the IAAF World U20 Championships. Despite coming from such a humble background, Hima rose to fame after winning 5 gold medals in just 20 days in the year 2019.
She was also the first Indian woman to have a Silver in 400m race at the Asian Games. In 2018, she received the Arjuna Award from the President of India.
7. Saina Nehwal (Badminton):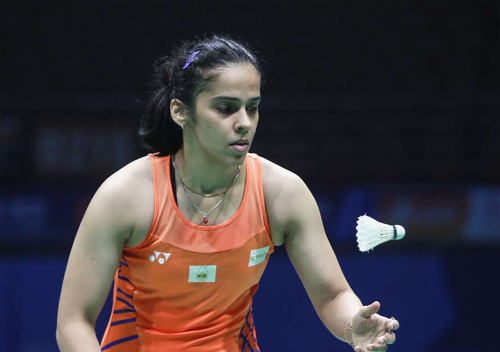 Saina Nehwal earned the credit for being one of the most influential Badminton players in India. This former World No.1 Player achieved a rare feat of winning atleast one medal in major BWF championships, including the Olympics. She also becomes the first Indian to won a Superseries title after the legendary player Prakash Padukone and her coach Pulle Gopichand.
Saina is one of the most successful players in the country with over 433 wins in her career. She was presented the Arjuna Award, Rajiv Khel Ratna Award and Padma Bhushan- the highest Civilian award by the President of India.
8. Dipa Karmakar (Gymnastics):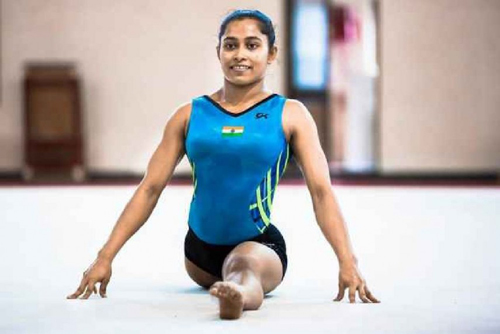 Dipa Karmakar hogged the limelight by being the first Indian female gymnast to have won a Bronze medal at the 2014 Commonwealth Games in Glasgow. That event has proved to be lifechanging for this Tripura born sports player in India. Dipa is also the first Indian woman in the last 52 years to have attempted the most difficult vault in Gymnastics called Produnova and earning a spot among 5 players who were successful in doing it.
She was bestowed with many awards like the Arjuna Award, Rajiv Gandhi Khel Ratna Award, Padma Shri, along with making it to the list of Forbe's super achievers from Asia under the age of 30.
9. Aditi Ashok (Golf):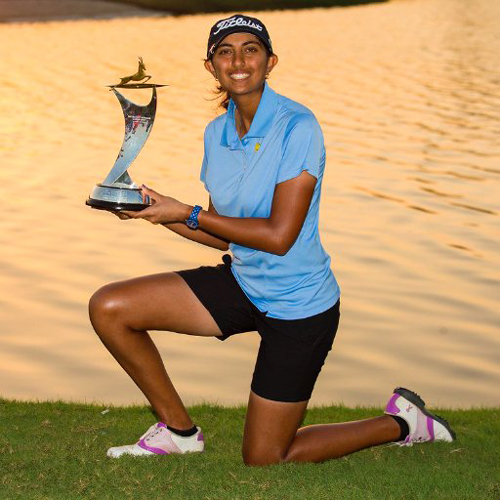 When the other women are busy choosing between Cricket, Tennis or Badminton as their career, Aditi Ashok took up playing Golf as her profession. She earned huge popularity for being the youngest and the only Indian player to have won the Lalla Aicha Tour School. Aditi also has the record of being the only player who has represented India in Asian Youth Games, Youth Olympic Games and 2016 Olympic Games.
Her entry into the Golfing world began when she was 13. Before breaking into the professional circuit, Aditi won the title of "Best Amateur of India". All this she achieved before she turned 18!
10. Heena Sidhu (Shooting):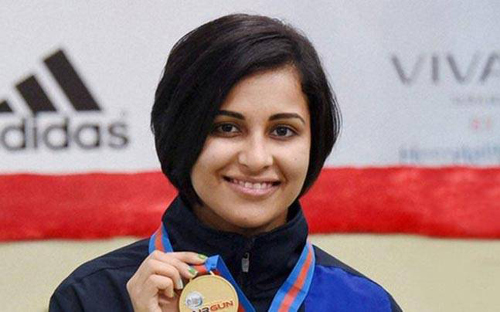 Heena Sidhu created a sensation by being the first Indian pistol shooter to have earned the number 1 rankings by International Shooting Sport Federation. Born in Punjab, Heena did her bachelors in Dental Surgery. However, she got inspired by her father, a national sports shooter who encouraged her to take up shooting as a professional sport.
She made her entry in 2006 won 6 Gold Medals, 5 Silver Medals and 3 Bronze medals at the World Cup, Commonwealth Games, Asian Games and other international events. Heena is also conferred the prestigious Arjuna award in 2014.
Also Read: Winners Of Miss India List
11. Komalika Bari (Archery):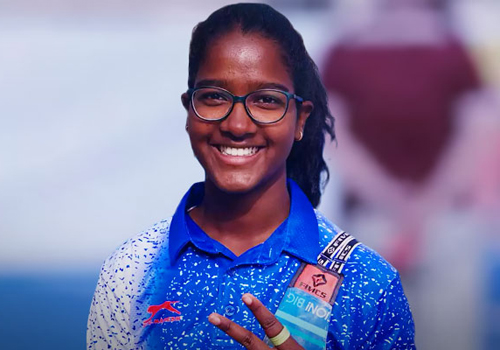 Komalika Bari, barely 17 years old created history by becoming the third Indian to win a gold medal at the World Archery Championships. Born in Jharkand, Komalika had to face many hardships before entering into the elite level. She underwent her initial training with bamboo bows and arrows due to lack of proper equipment. Her struggle did not stop there! She used to cycle for 18 kms everyday to reach the Tata Archery Academy to upscale her skill.
With hardwork and dedication, Komalika Bari entered the top level in her field and won the World Youth Archery & Cadet Championship -2019 conducted in Spain.
12. Annu Rani (Javelin Throw):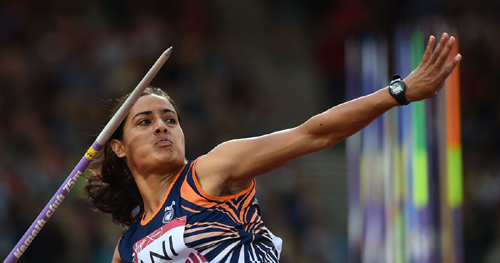 Annu Rani has created a new record by crossing the 60-m mark in the Javelin throw, the first Indian woman to do so! Born into a poor farmer family in Meerut, Annu set new standards in Javelin throw by winning two Bronze medals and two Silver medals in Asian Games, Asian Championships and South Asian games. Though she aspired to become a cricketer, Annu's brother advised her to try Javelin throw after recognizing her upper body strength.
13. Rani Rampal (Hockey):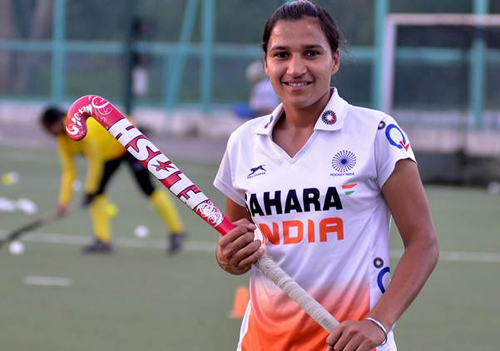 Rani Rampal's success story is an inspiration to millions of young girls in the country. Her poor economic background and lack of exposure did not destroy her dreams of making it big in the fields of sports. Not only is she the youngest player in the national hockey team, but also the first ever hockey player in the world to win the "World Games Athlete of the Year".
Rampal is the present captain of the Indian women's Hockey team and under her leadership, the team won a silver medal in the 2018 Asian Games. She was also given the prestigious "Padma Shri" title.
14. Manika Batra (Table Tennis):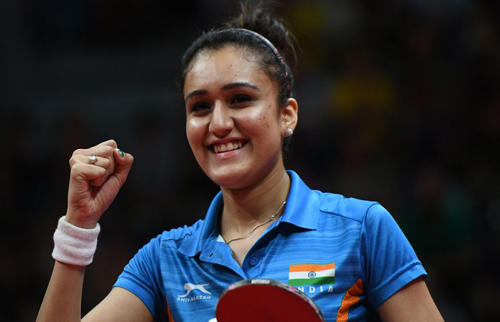 Manika Batra is a top ranked Indian Table Tennis player in the country, with a 47th rank in the world. She is the first Indian woman to have win a gold medal in the 2018 Commonwealth games, in the individual category. In the same tournament, Manika won another Gold medal in the women's team category, a silver in women's doubles and a bronze in Mixed doubles.
The same year, she witnessed a sharp rise in her fame after being given the "The Breakthrough Star Award".
15. Mary Kom (Boxing):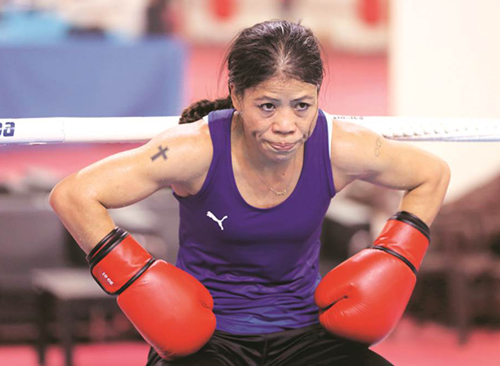 Mary Kom is one of India's top female sportswoman and also a celebrity in her own way. By taking up professional boxing, Mary Kom proved that "small can be mighty". She has the record of being the only female to have won the World Boxing Championship six times and also the only player in the world to win eight World Championship medals. Born in a small village in Manipur, Mary Kom won a total of 13 Gold medals, 2 Silvers and 3 Bronze medals in her career.
In 2016, she was nominated as a Rajya Sabha member by the President of India and in 2020, she was awarded the second-highest civilian award, "Padma Vibhushan".
Also Read: Indian Oscar Award Winners
The list of famous female sports players in India doesn't end here! There are many more such women who have broken the stereotypes that women cannot play rough games or take up sports as a career! Apart from creating new records in their fields, these lady stars have proved to be game-changers in Indian sports. So, who is your favorite player from among them?