Femina Miss India is unarguably one of the most prestigious beauty pageants of the country. Becoming the title winner is not that easy, as the contestants are tested for both beauty and brains. More than flaunting their curves or flashing a smile, one needs to have a clear vision of why they deserve the title and what would they do with the newly achieved name and fame!
In this article, we shall discuss the Miss India Winners list with photos starting from the first pageant to till date. Not only have these women put India on the global map, but also set new paths to their successors.
Miss India Winners List with Photos from 1952-2019:
Many of you have a question of what will Miss India title winner get?- Apart from prize money and the crown, they will be signed up for many endorsements for one year. They will also represent our country at the global Miss World/Universe pageants during that period and gain international exposure.
Here are the winners of Miss India in descending order of timeline.
1. Suman Rao, 2019: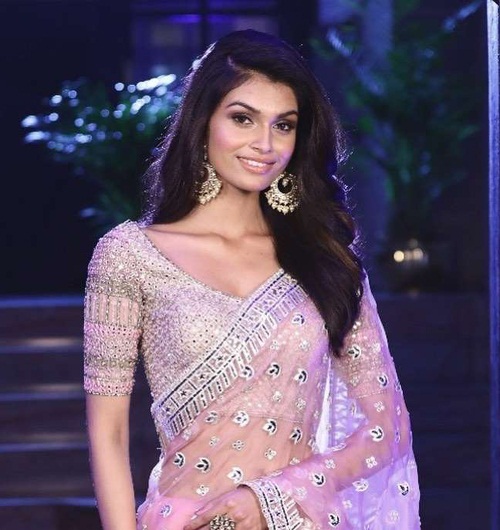 Suman Rao is crowned as Miss India World 2019. She comes from the state of Rajasthan. Suman represented India at the Miss World 2019 in London and stood as the 2nd Runner up. She was also crowned as Miss World Asia. Her project "Project Pragati" was selected in the Top 10 campaigns under "Beauty with a Purpose", where she supported the livelihood of rural and underprivileged women.
2. Anukreethy Vyas, 2018: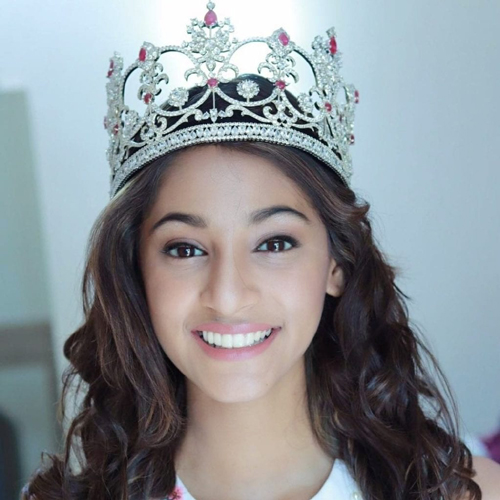 Anukreety Vyas was the title holder of the 68th Miss India, 2018. She also earned the titles "Miss Beautiful Smile" and "Miss Beauty With a Purpose". Vyas represented our country in the Miss World Pageant held at China and secured a spot in the Top 30 in the head to head challenge and top 18 of the Talent Round. Anukreety comes from Tamilnadu and was raised by a single mother.
3. Manushi Chillar, 2017: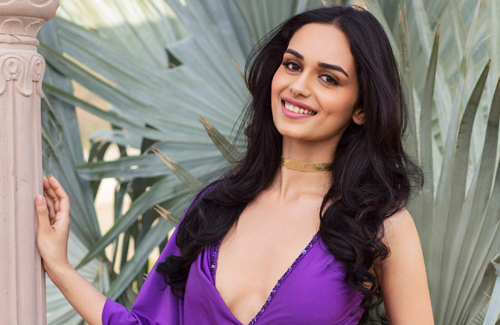 ManushiChillar is not only the title holder of Miss India, 2017 but also emerged as the winner of Miss World 2017 conducted in China. She is the sixth Indian representative to have won this prestigious international beauty pageant. Manushi comes from Haryana where she worked as an embassador for Anaemia Free Haryana. She is also roped into several ad films and even kickstarted her acting career with the historical drama "Prithviraj".
4. Priyadarshini Chatterjee, 2016: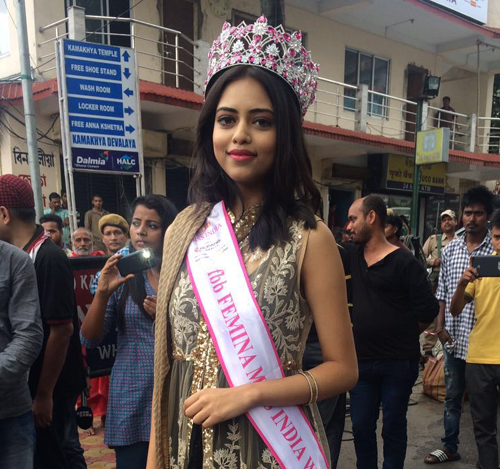 Priyadarshini Chatterjee is one of the very few Northeastern contestants who won the title Femina Miss India, 2016. She comes from Guwahati, Assam and currently settled in Delhi. She represented India at Miss World, 2016 in which she made to the top 20 and also bagged the top 5 position in "Beauty with Purpose". Prior to that, she was crowned Femina Miss India Delhi 2016.
5. Aditi Arya, 2015: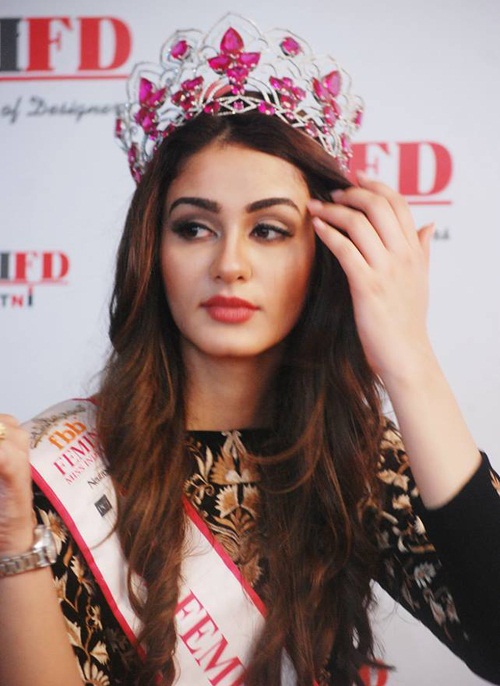 Aditi Arya, a Chandigarsh based model and actress bagged the Miss India, 2015 title. In this pageant, she also won the Miss Beautiful Hair and Miss Sudoku titles. Aditi finished her majors in Finance from Delhi University and even worked as a research analyst for Ernt and Young. This beauty also worked with several non-profit organizations and even street theatre to create social awareness.
6. Koyal Rana, 2014: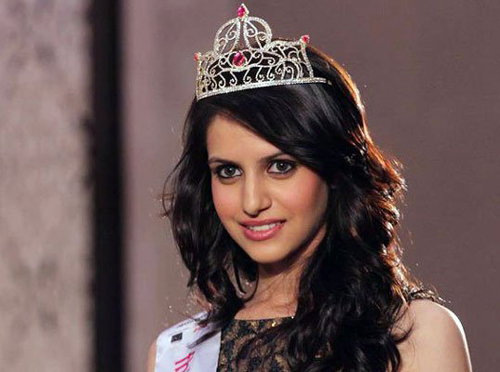 Koyal Rana is the Femina Miss India title holder for the year 2014. The 5 feet 8 inches tall beauty entered the world of glamour at an early age of 15 years when she was crowned the MTV Miss Diva. After winning the Miss India crown, the represented India at Miss World in London and secured a Top 10 spot. She was also crowned Miss World Asia, Beauty With a Purpose and World Fashion Designer Dress Winner.
7. Navneet Kaur Dhillon, 2013: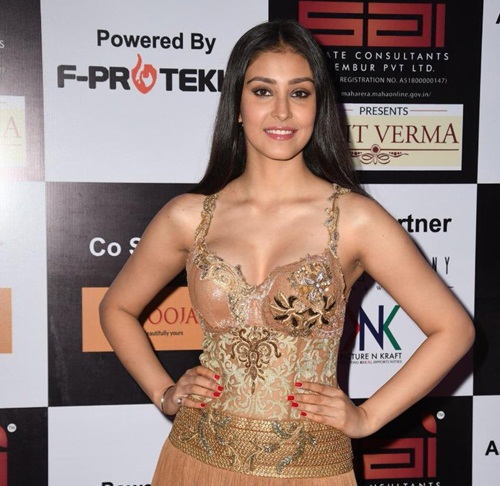 Navneet Kaur Dhillon was the title winner of Miss India, 2013. This Punjabi beauty represented India at the Miss World 2013 pageant in which she has to settle down with a top 20 position. However, in the same competition, she won the Miss Multimedia award. Navneet comes from an Army background and studied TV and media from the Punjab University.
8. Vanya Mishra, 2012: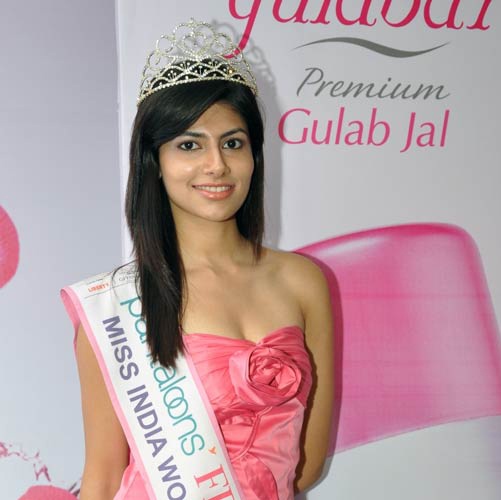 Vanya Mishra was an All India Winner of the Dabur Rose Glow competition in 2012. The same year she got an entry into the Femina Miss India 2012, in which she emerged as the title winner. She represented India at the Miss World, 2012 and secured a Top 7 spot. Unlike her other counterparts, she chose to stay from Bollywood and instead turned her entrepreneurial dream into reality.
9. Kanishtha Dhankar, 2011: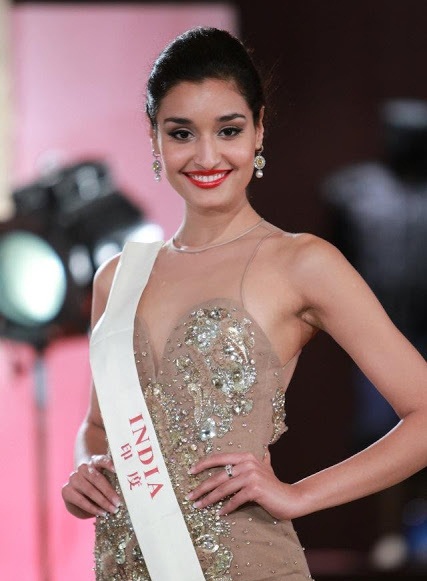 Kanishtha Dhankar is a renowned Indian supermodel who went to bag the most covered Miss India, 2011 title. The 5 feet 11 inches tall beauty represented the country in Miss World, 2011, but had to settle with a Top 30 position. Kanishtha's modeling career started during her university days and even walked the ramps of international fashion shows. She also bagged some meaty assignments with big names like Sabyasachi, Hemant &Leconet etc.
10. Manasvi Mamgai, 2010: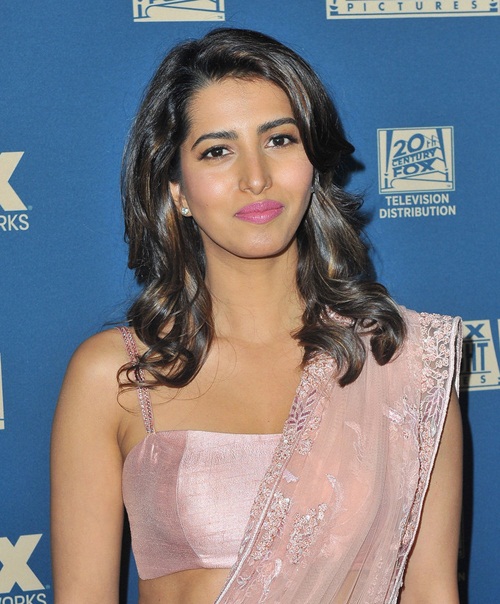 Manasvi Mamgai is the beauty pageant holder of the Femina Miss India World, 2010. From her early age, Manasvi showed interest in multiple disciplines like dancing, skating and acting, which helped her win many accolades in her later career. Apart from Miss India crown, Manasvi also won four subtitles including Femina Miss Golden Heart, Femina Miss Catwalk, Femina Miss Beautiful Skin and Himalaya Femina Miss Natural Beauty.
11. Pooja Chopra, 2009: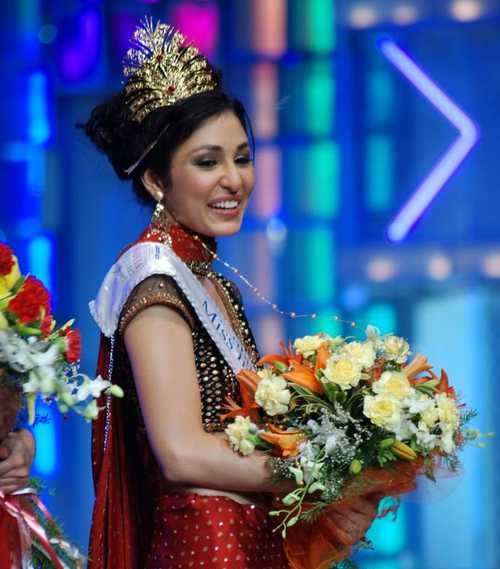 Pooja Chopra was the title winner of Miss India, 2009. She represented the country in Miss World, 2009 held at Johannesburg in South Africa, in which she won the title Beauty with a Purpose. Pooja Chopra was also featured in the list of 50 Most Beautiful Women in the country in the same year. She was born in Kolkata and resides in Pune.
12. Parvathy Omanukuttan, 2008: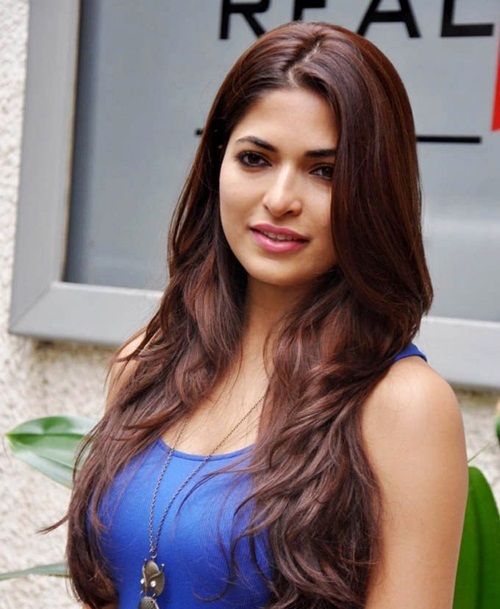 Parvathi Omanukuttan is a gorgeous Malayali beauty who stunned the country and the world with her fresh looks and intelligence. She was the title winner of Miss India, 2008 along with winning "Miss Photogenic", "Miss Beautiful Hair" and "Miss Personality". In the same year stood as the first runner-up in Miss World, 2008. Parvathy also won the subtitles, Miss World Asia and Oceania.
13. Sarah Jane Dias, 2007: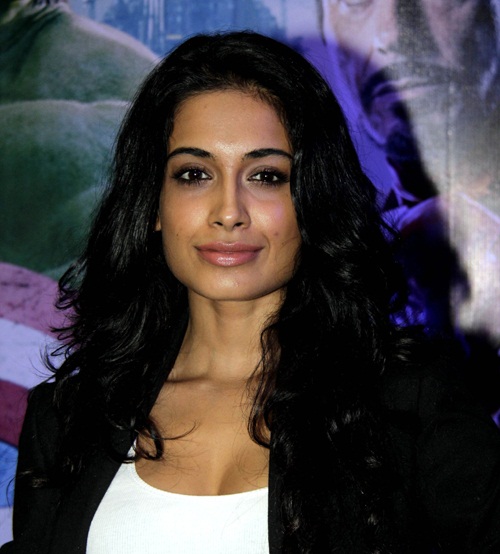 Sarah Jane Dias is a famous and television host who also went on to become the title winner of Miss India 2007. She was born in Muscat and then moved to Mumbai, India where she pursued her passion for modelling and acting. The beauty also acted in a number of Hindi, Tamil and Telugu films. In 2017, she even entered the OTT market on Amazon Prime, Voot and Netflix.
14. Neha Kapoor, 2006: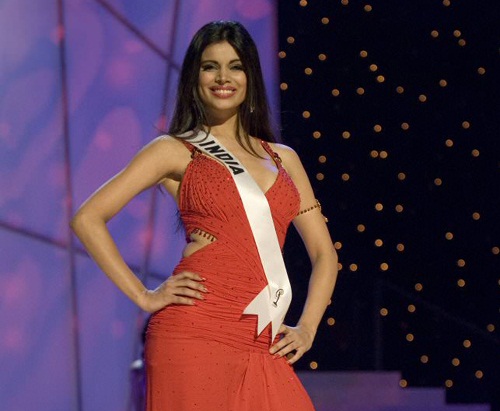 Neha Kapoor is a Delhi-based model who won the Miss India Universe 2006 and bagged the subtitles "Femina Miss Fresh Face" and "Femina Miss Photgenic". She also represented our country in Miss Universe pageant, the same year and earned the top 20 spot. Neha is a trained Bharatnatyam and Kathak dancer. She is now married to actor Kunal Nayyar and the couple is settled in L.A.
Also Read: 1st Indian To Win Oscar
15. Amrita Thapar, 2005: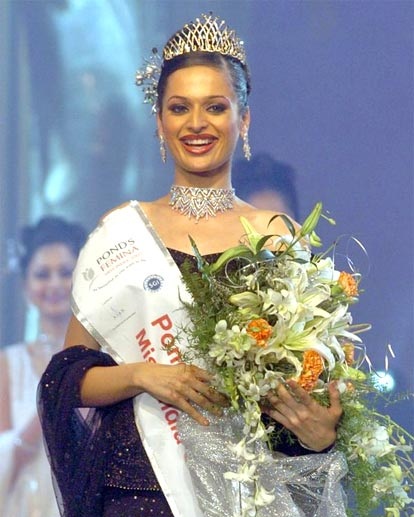 Amrita Thapar is a Pune-based model who went on to becoming the Femina Miss India 2005. She represented the country at the Miss Universe pageant in the same year. After returning back, she pursued her dreams of becoming a stylist and a fashion designer, instead of signing up for movies in Bollywood.
16. Tanushree Dutta, 2004: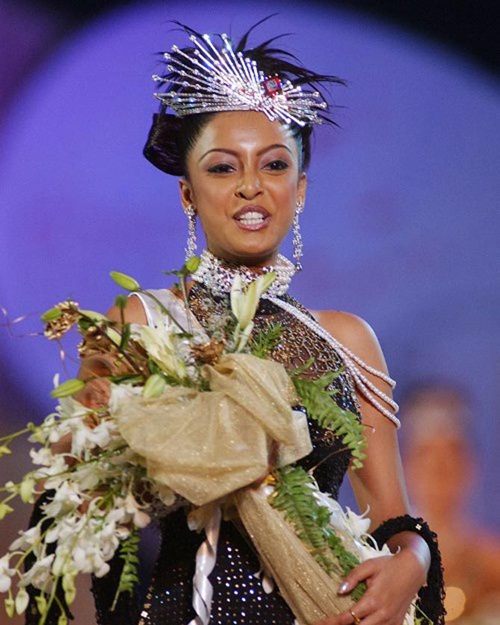 Tanushree Dutta earned more popularity for her stint in Bollywood than her beauty pageant titles. She was the Femina Miss India 2004 and stood as the top 10 finalists in Miss Universe 2004. Tanushree then appeared in a number of Hindi movies like AashiqBanayaApne, for which she even won a few awards.
17. Nikita Anand, 2003: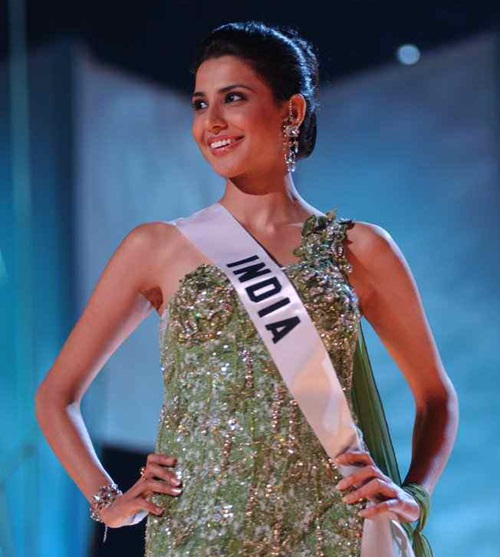 Nikita Anand is the title winner of Femina Miss India 2003 and went on to participate in Miss Universe 2003. However, she earned a bad reputation of breaking India's 11 year streak in entering the top 10 position consecutively. Nikita is from Punjab and even debuted in Bollywood. Her acting career did not fare well as her films had negative reviews.
18. Neha Dhupia, 2002: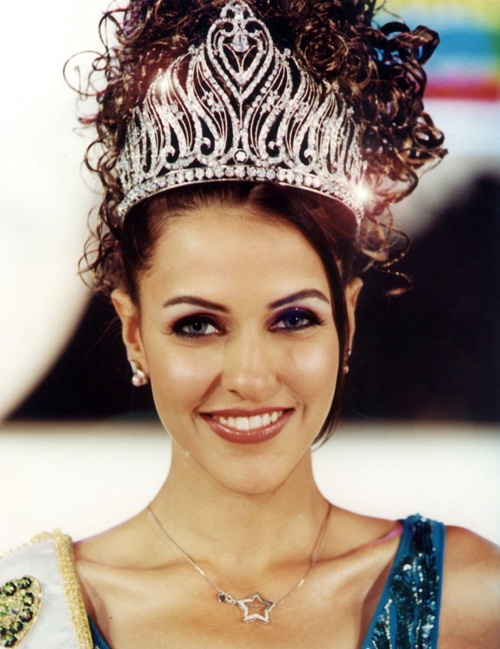 Neha Dhupia is one of the most popular Miss India's ever. She started her career as a model and went on to becoming the 2002 Miss India. Later, she represented the country in Miss Universe and earned a Top 10 spot. Neha Dhupia was born in Kerala to a Sikh family and currently settled in Mumbai. She has acted in many Bollywood movies, ad campaigns and modelled for many fashion shows.
19. Celina Jaitley, 2001: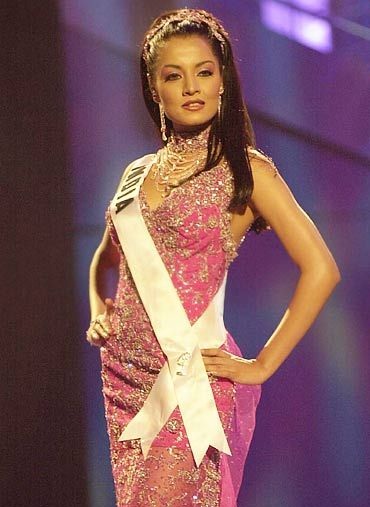 Celina Jaitley won the Miss India 2001 title and emerged as the fourth runnerup at Miss Universe 2001. This Himachal beauty comes from an Army family and kickstarted her career as a marketing agent. She participated in many local beauty pageants before grabbing the Miss India crown. After coming back to the country, she acted in many Bollywood movies.
20. Lara Dutta, 2000: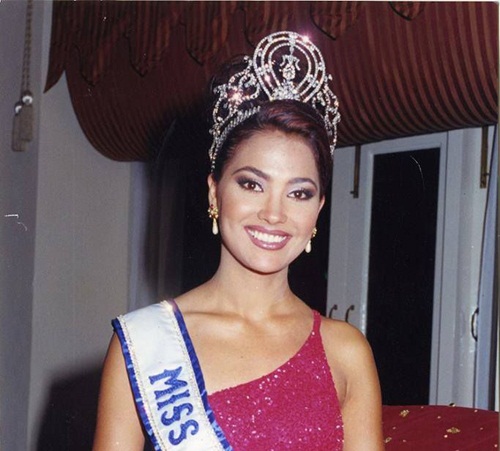 Lara Dutta created history in the year 2000, when she got back the Miss Universe crown to India. She was the title winner of Miss India 2000 and even won the Miss Intercontinental title in 1997. It is in the same year that Priyanka Chopra and Dia Mirza won Miss World and Miss Asia Pacific titles, making a clean sweep at international beauty pageants. Lara has been appointed as the UNFPA Goodwill Ambassador since 2001.
21. Gul Panag, 1999: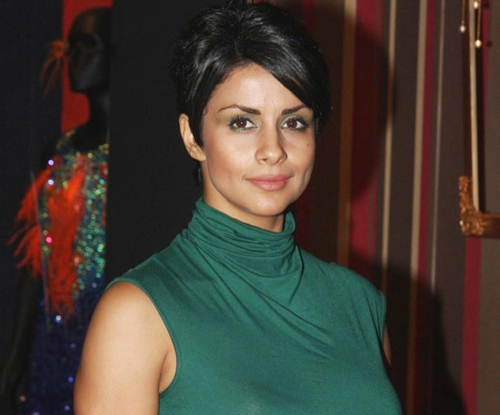 Gul Panag is the title winner of the Femina Miss India 1999. She then took part in the Miss Universe 1999, at which she stood 6th. Gul went on to becoming a successful model and Bollywood actress. Not many know that this dimple-beauty has a doctorate in developmental economics. In the same year, YuktaMookhey, the first runnerup of Miss India 1999 bagged the Miss World title.
22. Lymaraina D'Souza, 1998: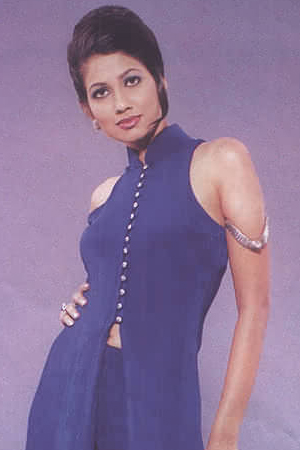 Lumaraina D'Souza was crowned the Miss India 1998 title. She represented our country at the Miss Universe pageant in 1998 at which she stood as a top 10 finalist. After this, she took a break from her successful modelling career and went on to fulfil her dream of becoming a child psychologist. Lumaraina pursued a B.A in psychology at the Hawaii Pacific University in 2002.
23. Nafisa Joseph, 1997: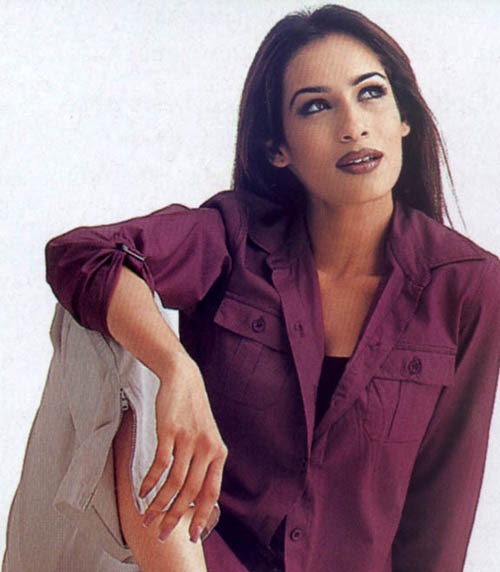 Nafisa Joseph attained stardom after winning the Miss India 1997 title. She was also a finalist at the Miss Universe 1997 pageant held at Miami. Nafisa's modelling career started at a very tender age of 12 years. She was also the youngest participant at the Miss India pageant and impressed everyone with her killing smile and winning answers. Sadly, her starry life has come to an end after she committed suicide in 2004.
24. Sandhya Chib, 1996: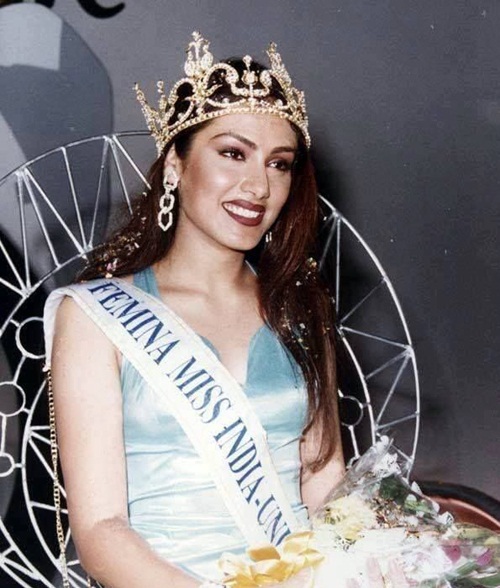 Sandhya Chib earned the Miss India 1996 title. Soon after that she got married and shifted her residence to the United States. Sandhya is now a mom, a parttime model and also owns an Indian restaurant in the USA.
25. Manpreet Brar, 1995: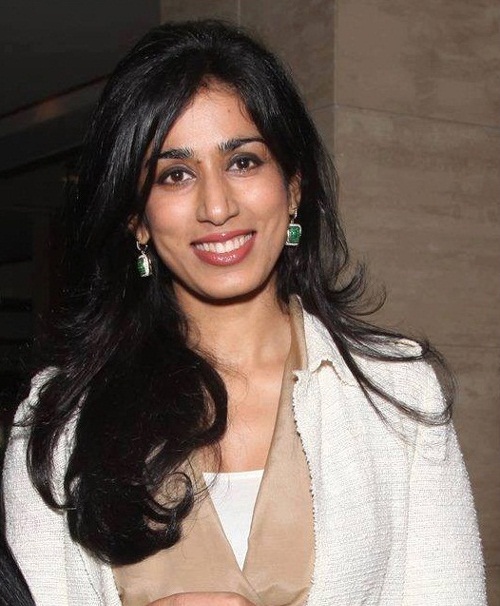 Manpreet Brar raised the bars high in the modelling industry by winning the prestigious Miss India title in 1995. She was also the first runnerup at the Miss Universe pageant held in the same year. Brar then back to India and continued her modelling career,during which she hosted many award functions and even became the brand ambassador for the luxury watch brand, Omega.
26. Sushmita Sen, 1994: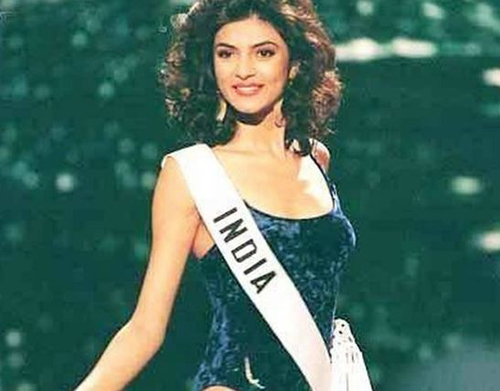 The year 1994 witnessed a historical moment as Sushmita Sen defeated the hot favorite Aishwarya Rai to become the Femina Miss India Universe. Her glory did not end there! She impressed the global audience with her beauty and brains and became the first Indian contestant to ever miss the Miss Universe title. All this she achieved when she was barely 19 years old. Unbelievable!
27. Namrata Shirodkar, 1993: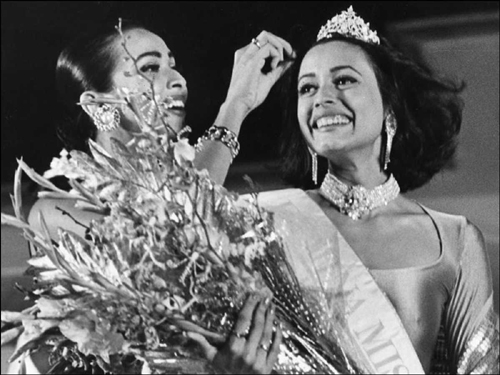 Namrata Shirodkar, now spouse of Tollywood Superstar Mahesh Babu, is the title winner of Miss India 1993. In the same year, she bagged the 6th place in Miss Universe pageant and 1st Runner Up in Miss Asia Pacific. Later, she kickstarted her acting career and appeared in many Bollywood and South Indian movies. Namrata met her soulmate Mahesh Babu on the sets of a Telugu movie called 'Vamsi'.
28. Madhu Sapre, 1992: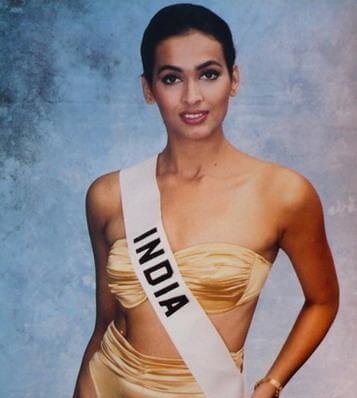 Madhu Sapre is an Indian supermodel who will be remembered forever for her sensational looks and ofcourse, her controversial experiences. She was an athlete turned model who won the Miss India title in 1992. Later, she represented the country in Miss Universe pageant, where the judges found her answer too straight and politically incorrect. This made her settle for the second runner up position.
29. Christabelle Howie, 1991: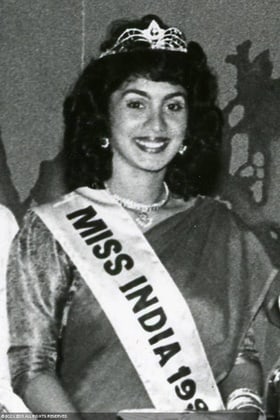 Christabelle Howie was crowned the Miss India 1991 title. She represented the country in Miss Universe 1991. Christabelle is from Chennai but settled in Dubai. After her brief romance with the beauty industry, she started afresh in the marketing and advertising domain and even owns an agency.
30. Suzanne Sablok, 1990: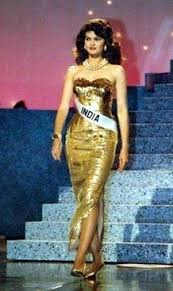 Suzanne Sablok has proved to be a pathbreaker for aspiring models in India. She won the beauty pageant Miss India 1990 and even represented the country in Miss Universe 1990. Along with taking part in the globally acclaimed beauty competition, she entered the top 10 finalist position. However, there is still a controversy on her swimsuit round scores.
Also Read: Top 10 Batsman In The World
31. Dolly Minhas, 1988: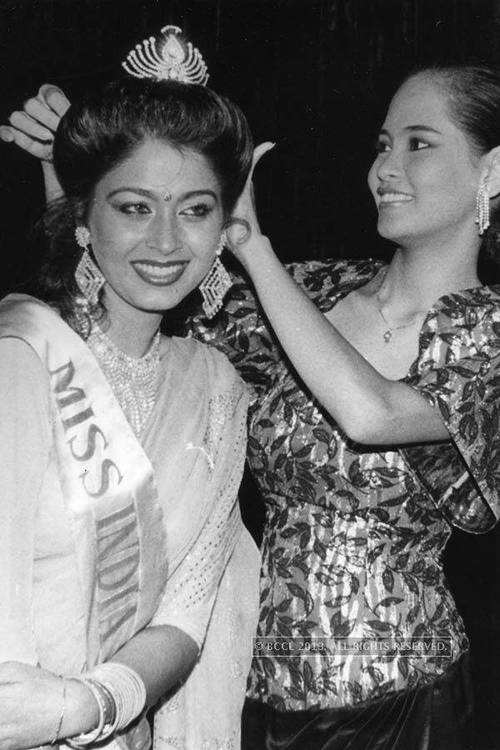 Dolly Minhas is a Chandigarh based model and actress, who won the Miss Indian crown in 1988. She appeared in many Hindi films and TV shows, including her role as Catwoman in the superhit serial Shaktiman. Dolly is currently acting in many movies and regional soaps.
32. Priyadarshini Pradhan, 1987: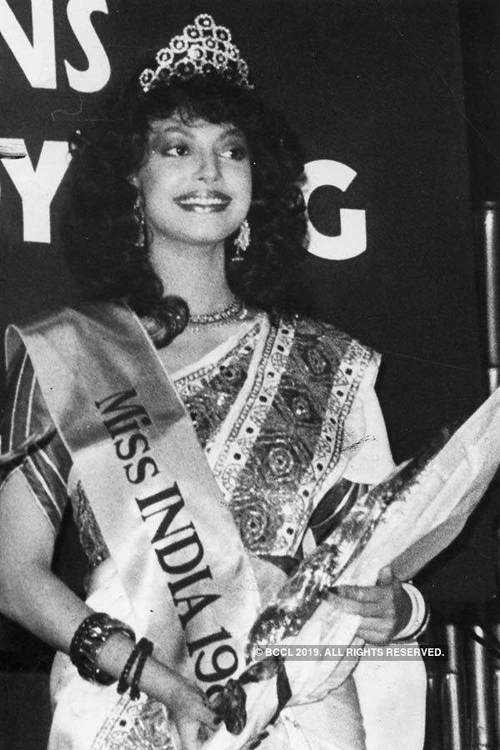 Priyadarshini Pradhan is an icon of beauty who along with winning the Miss India 1988 crown, also won the 2nd best national costume award and best Asian delegant in the Miss Universe contest. Priyadarshini is also the only Indian woman to have won the Miss World University 1989 pageant held in Japan. She even worked as a U.N. Peace Ambassador for that particular year.
33. Mehr Jessia, 1986: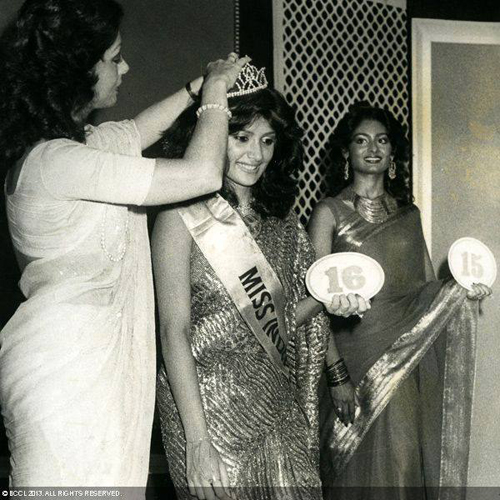 MehrJessiawon the Miss India Universe in 1986. She later went on to become one of the first generation Indian supermodels with Madhu Sapre and likes as her peers. Mehr is also the former wife of Model turned actor Arjun Rampal.
34. Sonu Walia, 1985: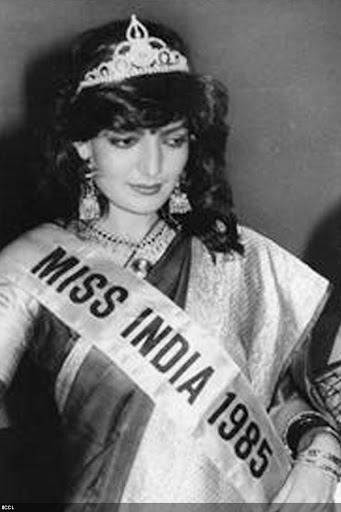 Sonu Walia is a Miss India title winner in 1985. After her win at the beauty pageant, Sonu kickstarted her acting career in Bollywood and even won an award for the Best Supporting Actress in KhoonBhariMaang. She had an active film career till 2008.
35. Juhi Chawla, 1984: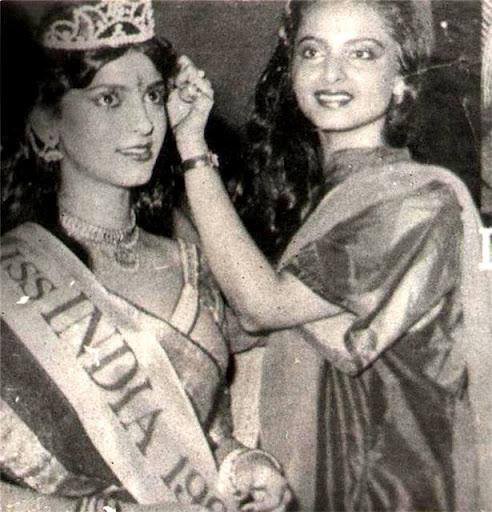 Juhi Chawla, the yesteryear's Bollywood heartthrob was also a Miss India winner. She was crowned in 1984 by none other than the then superstar Rekha. She also won the best Costume award at the Miss Universe pageant that year. Juhi had a successful film career and was part of many super hit movies like PhirBhiDil Hai Hindustani, Yes Boss ,Ishq etc.
36. Rekha Hande, 1983: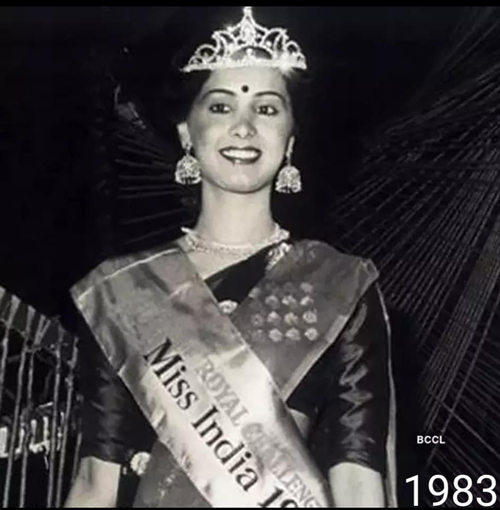 Rekha Hande is the Miss India 1983 winner. She is also known for winning multiple beauty pageants including Miss Karnataka, Miss Bangalore, Spring Queen etc. Later she pursued her acting career in the movie industry and is currently running her own business.
37. Pamela Chaudry Singh, 1982: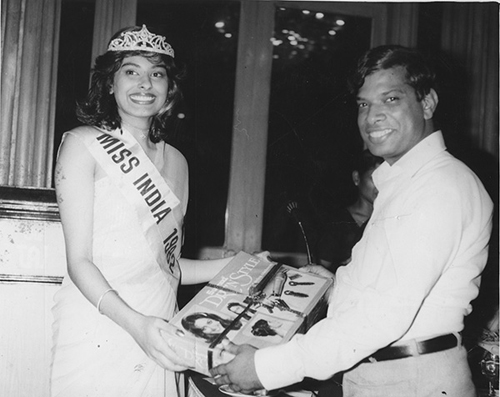 Pamela Chaudry Singh, aka Pamela Bordes, is the winner of Miss India 1982. She was born in New Delhi and even represented India at the Miss Universe 1982 pageant. Later she got married to a person called Henry Bordes (hence the name change) and moved to Europe. Apart from being a model, Pamela was a professional photographer and worked a photojournalist.
38. Rachita Kumar, 1981: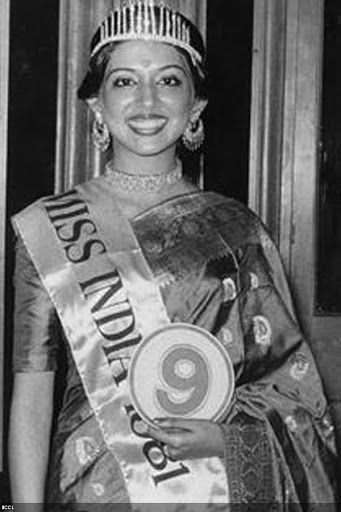 Nandita Rachita Kumar (Nandita was added later) was the crown winner of Miss India 1981. She represented our country in the Miss Universe pageant conducted that year. Rachita chose to stay away from all the glitz and glamour of the movie world and instead turned into a homemaker after her marriage. She is currently settled in Bangalore, Karnataka.
39. Sangeeta Bijlani, 1980: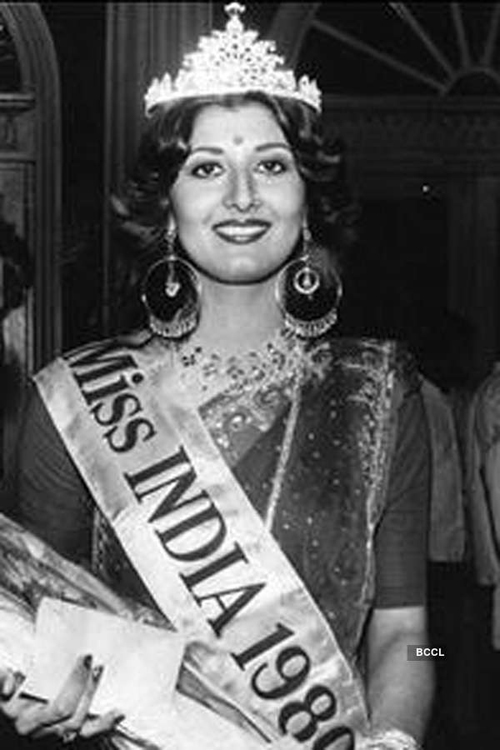 Sangeeta Bijalni, the yesteryears hot model and actress was the crown winner of Miss India 1980. Her modelling career started when she was barely 16 years. She was the face of many brands like Nirma and Pond's and was even nicknamed as "Bijli" or electric wire! In the same year 1980, Sangeeta represented India at the Miss Universe in Korea, where she won the best National Costume award. She later got married to ace cricketer Mohammed Azharuddin, which ended up in a divorce.
40. Swaroop Sampat, 1979: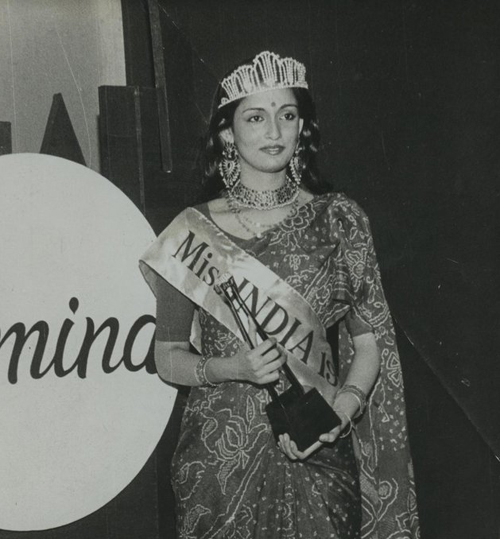 Swaroop Sampat is a Hindi actress, who won the Miss India 1979 title. She attained a PhD. In Education from the University of Worcester and earned a doctorate. Swaroop's popularity increased after playing the main roles in comedy serials "Yeh Jo Hai Zingadi". She was later considered as an icon for Indian traditions, after endorsing the Kumkum brand, Shringar. Her pictures are used on the packages even today!
41. Alamjeet Kaur Chauhan, 1978: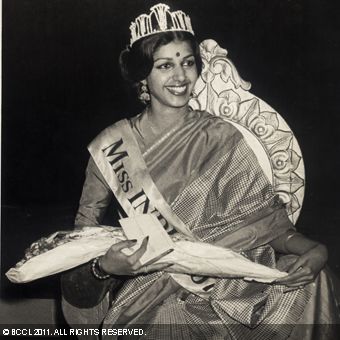 Alamjeet Kaur Chauhan is a professional lawyer and model, who even won the Miss India 1978 title. The Punjabi beauty created a record by being the first Indian woman to have earned any special award or recognition at the Miss Universe pageant by winning the best national costume award. Kaur quit her modelling career and decided to pursue her dreams of becoming a lawyer.
42. Bineeta Bose, 1977: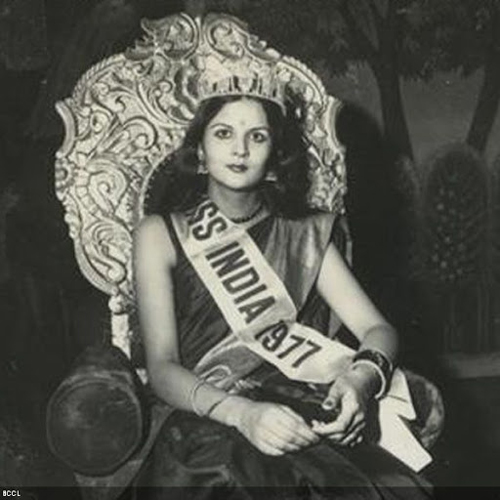 Bineeta Bose was the Miss India crown winner of 1977. Apart from the fact that she is from Maharashtra, not much information about her personal life is known.
43. Naina Sudhir Balsavar, 1976: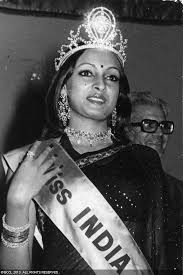 Naina Sudhir was crowned Miss India 1976. She was born in Uttar Pradesh and is the only Indian woman who was titled Miss India Universe 1976 and Miss India World 1976. However, she could only appear in Miss Universe 1976, as the Miss World pageant faced heavy protests during the apartheid period. Later, she acted in many Bollywood movies and television serials.
44. Meenakshi Kurpad, 1975: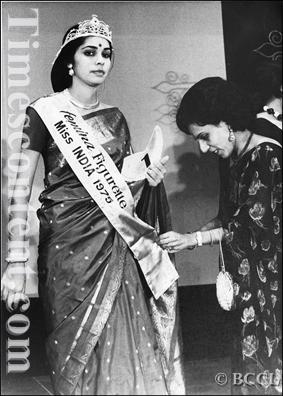 Meenakshi Kurpad was just 21 years of age when she won the Miss India 1975 title. She is from Bangalore, Karnataka. Later she chose to keep away from the glitz and glamour and instead lead a low-profile life.
45. Shalini Bhavnath Dholakia, 1974: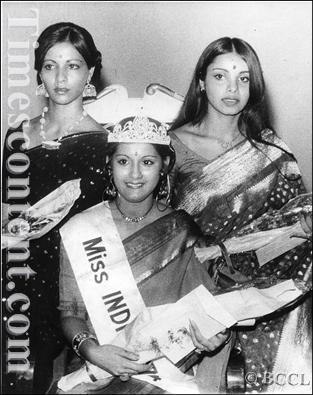 Shalini Bhavnath Dholakia was the winner of Miss India 1974. She entered the Top 12 position in Miss Universe pageant. Unlike her peers, she decided keep herself away from the stardom and instead chased her dream of being a globetrotter. Shalini now resides in California and works as a director for 4 companies of the Comfort Star Group.
46. Farzana Habib, 1973: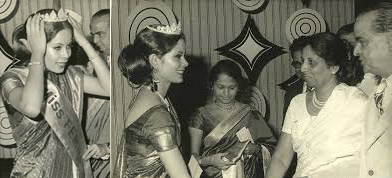 Farzana Habib got an entry into Miss India 1973 after winning the Miss Delhi pageant. She won the coveted crown. Later she went to Greece and then to the U.S where she met her husband Andrew Levy, a lawyer by profession.
47. Roopa Satyan, 1972: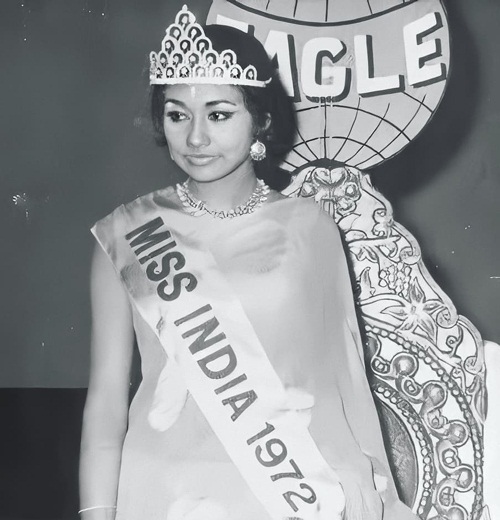 Roopa Satyan was the crown winner of Miss India 1972. She also represented our country at the Miss Universe 1972 pageant and entered the semi-finals. Roopa was the second Indian woman to have entered into the Top 12 spot in this international beauty competition.
48. Raj Gill, 1971: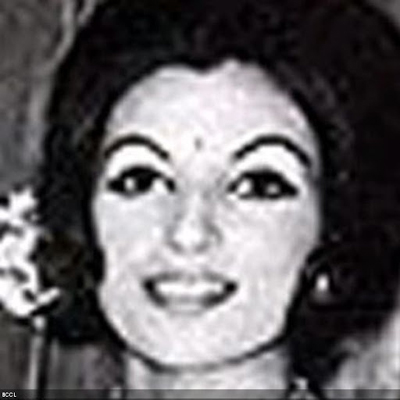 Raj Gill won the Miss India 1971 crown. She is currently living in London and is working as the director of a multinational company.
49. Veena Sajnani, 1970: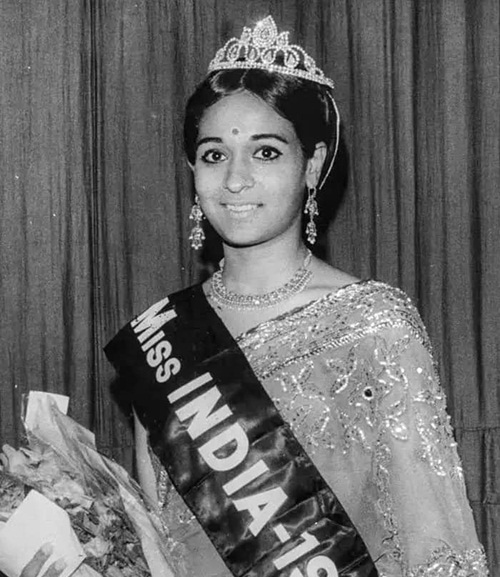 Veena Sajnani was the Miss India 1970 winner. After winning the crown, she continued her modelling career and even acted in many television serials. Veena also showed interest in fashion designing, but chose to stick to her first love, theatre. She finally got settled in Bangalore after her marriage.
50. Kavitha Bhambhani, 1969: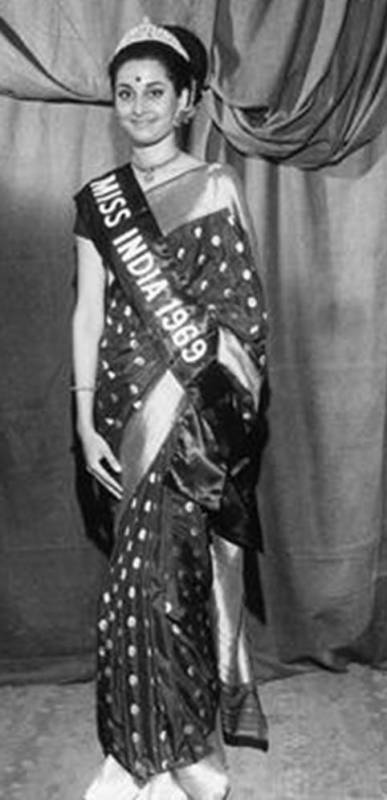 Kavita Bhambani was the winner of Miss India 1969. Not many know that she is the sister of Sunita Kapoor, Anil Kapoor's wife. She is married to Jasjit Singh, an industrialist and now took up her interest of art collecting and interior designing as a full time profession. Kavita also represented the country in Miss Universe 1969 pageant.
51. Anjum Mumtaz Barg, 1968: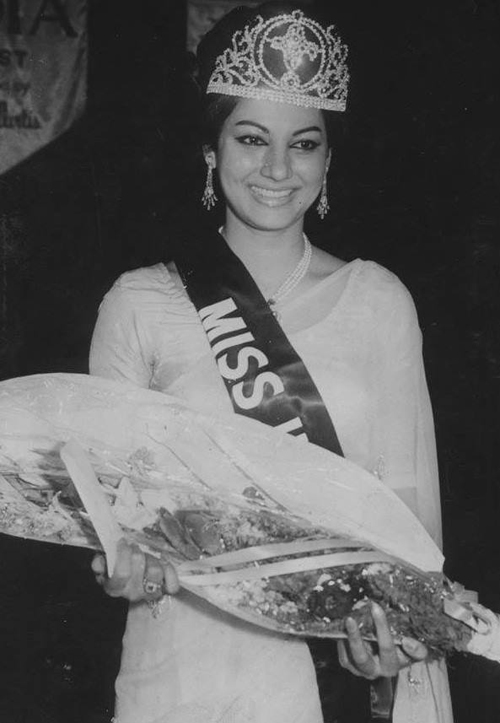 Anjum Mumtaz Barg is a yester year's beauty queen who won the Miss India 1968 title. She took the bold decision of competing in a beauty pageant despite coming from a conservation Muslim family. This Hyderabadi damsel is now settled down in the United States of America.
Also Read: Famous Female Sports Players In India
52. Nayyara Mirza, 1967: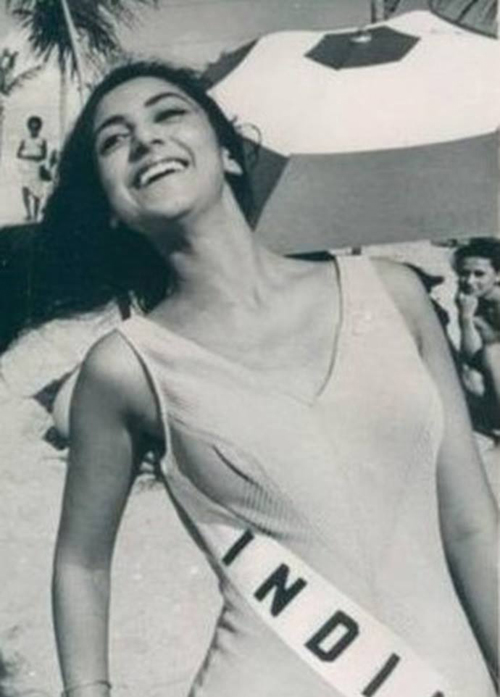 Nayyara Mirza is known for her bold and rebellious spirit which made her enter the Miss India 1967 pageant and also win it. She brushed away all the comments and criticism received for taking part in the contest. Later she changed her name to Nalini Patel.
53. Yasmin Daji, 1966: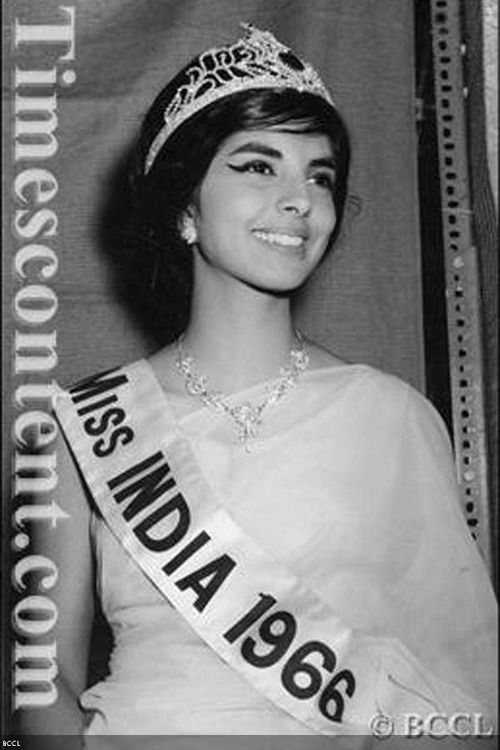 Yasmin Dazi was the Femina Miss India 1966. She is a doctor and model who created a sensation by winning the 3rd position at the Miss Universe pageant in the same year. Yasmin is a U.S citizen and was born in New York. She later moved to Delhi and was the brand ambassador for Lure Cosmetics. Her predecessor Persis Khambatta, Miss India 1965 mentioned about Yasmin in her book "Pride of India".
54. Persis Khambatta, 1965: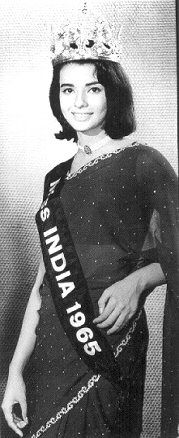 Persis Khambatta is remembered more for her role Lieutenant Ilia in Star Trek: The Motion Picture (1979) than for her modelling career. This beauty comes from a Parsi family and took up modelling as a career. She won the Miss India 1965 crown and also the subtitle, Miss Photogenic. Persis also took part in the Miss Universe contest and later married Hollywood actor Cliff Taylor. She died at a very early age of 49 years due to cardiac arrest in 1998.
55. Meher Castelino Mistri, 1964: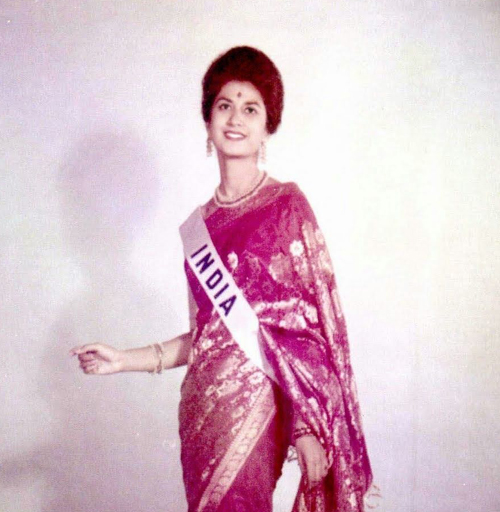 MeherCastelino Mistri is the winner of the first ever Femina Miss India conducted in 1964. She is also recognized as India's first beauty queen who started her modelling career at the age of 16. Meher was a true trendsetter to women of her times, as she entered an unknown, unexplored area of the beauty industry in the 1960's.
56. Indrani Rehman, 1952: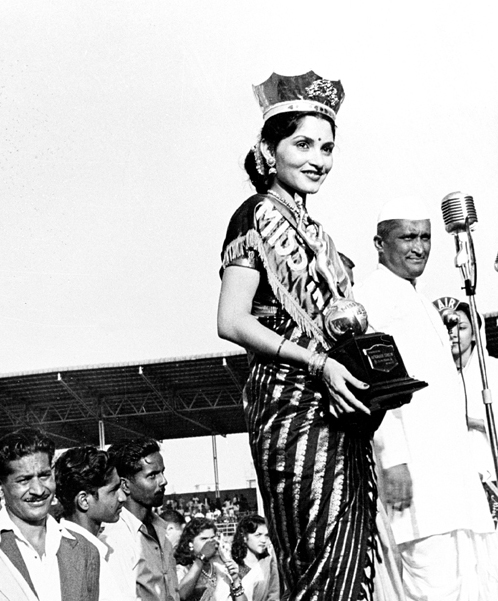 Indrani Rehman is technically the first Miss India 1952 conducted by the then local press. She came from a family of mixed race and her American mother gave her the confidence to participate in beauty pageants. She was a trained Classical dancer in multiple forms like Odissi, Bharatnatyam, Kuchipudi, Kathakali etc. Indrani was awarded a Padma Shri in 1969 and Sangeet Natak Akademi Award in 1981. She passed away in 1999 in the city of New York.
Honestly, after writing about these Miss India Winners from 2019-1952, we feel that these women were not just beauty icons, but also epitomes of talent and confidence. They have proved to the world that Indian women are capable of stepping out of their homes and give any international model a run for their money. So, who is your favorite Miss India of all?