The Indian pedagogy continues to evolve over the years, with educational standards, setting benchmarks in the world. As a parent, getting your ward admitted to the best school turns out to be a colossal task. Firstly, you need to decide on the board. Next comes the choice between domestic education or international exposure, for which you need to assess the future plans of the aspirant. Glance through to know which are the best schools in Hyderabad. Here, you will come across the top choices from all boards and categories.
Picking the right institution from too many options call for proper research, effort, and time. With this list of best schools in Hyderabad, we have simplified the task for you. We have shortlisted these institutes based on the following aspects.
Board

Curriculum

Facilities

Tuition fees

Quality of education
Top 15 Schools in Hyderabad:
1. Kangaroo Kids:
Kangaroo Kids stands at the top in the list of best pre-schools in Hyderabad. With its whole new format of schooling and learning methodology, this institute comes with several strategies and tactics that would help kids develop their skills and expand the same.
The teacher-student ratio looks healthy in Kangaroo Kids (1:6 in playgroup and 1:8 in Nursery). Ranked in the list of best schools in Hyderabad, this institution offers theme-oriented learning opportunities. The curriculum involves various activities and actions based on individual milestones of the learners.
2. Globe Trotters:
One of the top pre-schools in Hyderabad, Globe Trotters, presently enjoys the ninth rank in the city. Located in Jubilee Hills, this institution prioritizes the quality of learning, fostering an intellectually enriched social ambiance for the students. Besides, the kids can benefit from the 'after school facility,' that offers extended sessions till 6:30 in the evening.
The teacher-student ratio at Nursery is 1:8, while it is 1:12 at Kindergarten. The staff is qualified and friendly. A strong parent involvement fosters better interaction between the teachers and parents.
3. Delhi School of Excellence:
Established in 2012, the Delhi School of Excellence is one of the best CBSE schools in Hyderabad. It has got three branches in the city, located at Banjara Hills, Attapur, and Manikonda. Students enjoy a holistic learning environment in this institution, which helps them to mature into independent individuals.
Particularly, informal learning activities like presentation projects and role-plays help the learners to grasp the concepts. In middle school, the key subjects taught here include general science, second languages, mathematics, social science, computer education, and art. This is one of the top schools in Hyd, offering the CBSE curriculum.
4. Jubilee Public School:
In 1986, Jubilee Public School started as a small educational institute. Presently, it is one of the best CBSE schools in Hyderabad. The medium of instruction here is English, and each student from class 1 to 12 get to acquire life skills and computer knowledge, besides studying Science, English, and Mathematics. As a second language, you can opt for Telegu or Hindi.
With several edge-cutting technologies like a whiteboard and other interactive hardware, the learners experience a productive learning time here.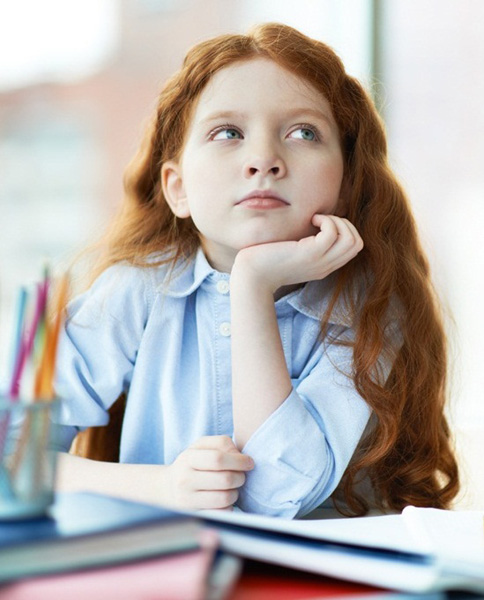 Also Read: Indian Snacks For Kids Birthday Party


5. P Obul Reddy Public School:
Over the last 25 years, this institute has been catering to the needs of students with diligence. It is known for the support it renders to students with financially weak backgrounds. Free books and uniforms, concessions for tuition fees, and transportation are some of the facilities one can avail here. One of the best CBSE schools in Hyd, this institute fosters an overall growth in academics as well as practical aspects for the students.
Sophisticated laboratories, high-tech equipment, and provisions for several outdoor games and sports make this institution one of the most recommended schools in Hyd.
6. Chirec International School:
One of the top international schools in Hyderabad, Chirec International School, bagged an award for emerging as the best CBSE school in Telangana and Hyderabad in 2015. Over the last 20 years, it has found its name among the good schools in Hyderabad.
Students here can choose from the IB, CBSE, and Cambridge curriculums. Chirec International School comes with a robust academic mechanism that helps students in identifying their latent skills. Apart from cognitive learning tools, it has provisions for music, dance, arts, and sports. Moreover, students up to class 5 do not have to appear for any evaluation test at the end of the term.
7. Niraj International School:
Niraj International School is one of the famous schools in Hyderabad, following the CBSE curriculum, along with the IB curriculum. This institute incorporates global ambitions along with Indian traditions and cultures.
Due to its robust infrastructure and learning techniques, NIS finds its name in the list of leading international schools in Hyderabad. Besides, it collaborates with AIESEC, which benefits the aspirants through guest lectures delivered by experts from Lithuania, Greece, UK, and the US.
8. Sreenidhi International School:
At Sreenidhi International School, the aspirants can benefit from an innovative learning module. One of the best international schools in Hyd, it nurtures social skills, thinking skills, communication skills, and research skills among the aspirants. Besides, students can avail of boarding facilities here for five days a week and return to their homes at the weekend. This institute also has International Exchange Programmes with various organizations in Germany and the US.
Some of the modern amenities that students can avail of here include an amphitheater, laboratory, library, and inhouse bank. This makes it one of the best international residential schools in Hyderabad.
Also Read: Baby Care Products Brands
9. Rockwell International School:
Rockwell International School finds its name among the top international school in Hyd. It is affiliated to the CBSE Board and Cambridge International School. Here, the teachers prioritize a practical and self-learning methodology. Co-curricular activities find a prominent place in the educational modules, and the activities are experimental to a certain extent. Here, the students enjoy the inspiration to foster their creative strengths through various dramatic arts.
Being one of the best schools in Hyderabad, it has advanced computer labs, dining and kitchen halls, library, outdoor sports facilities, and transportation facilities for the aspirants.
10. Gitanjali Devashray:
Presently, this is one of the best ICSE schools in Hyderabad. The Gitanjali Group of Schools, in recent years, has bagged the tag of the second-best co-ed institutions in Telangana. Gitanjali Devashray also finds its name among the top schools in Secunderabad. The curriculum-rich courses benefit the aspirants significantly. Besides, a limited number of students in each class enable the aspirants to pick up the necessary skills.
The first languages at Gitanjali Devashray are Telegu and Tamil, while students can choose from Sanskrit, Telegu, and Tamil as their second languages. It has got a robust academic infrastructure, along with seasoned teaching faculty ensuring necessary exposure to academics, cultural, and sports activities for every child.
11. Hyderabad Public School:
If you are willing to get your child admitted to one of the top ICSE schools in Hyderabad, you may consider Hyderabad Public School as a good option. Here, students can follow the ICSE and ISE syllabus. This institute has also acquired an Indian Public Schools Conference membership.
Hyderabad Public School has emerged as one of the best schools in Hyd, as it provides the students with a wide range of options to design their Intermediates. They can choose from MBiPC, AEC, MPC, BiPC, or BEC. Other activities include art, yoga, craft, and much more.
12. Indus International School:
Indus International School finds its name among the top boarding schools in Hyderabad. This institute is known for its strong academics and infrastructure. It also provides boarding facilities on a full-time basis, as well as on weekends. Eventually, it has turned out one of the best weekly boarding schools in Hyd.
The institute looks futuristic, while it inculcates the traditional values of reverence, humanity, and empathy among the students. In the hostel, two to three students share a room.
On weekends, they get the opportunity to visit places of historical importance, amusement parks and go for picnics. This is presently one of the best international schools in Hyderabad.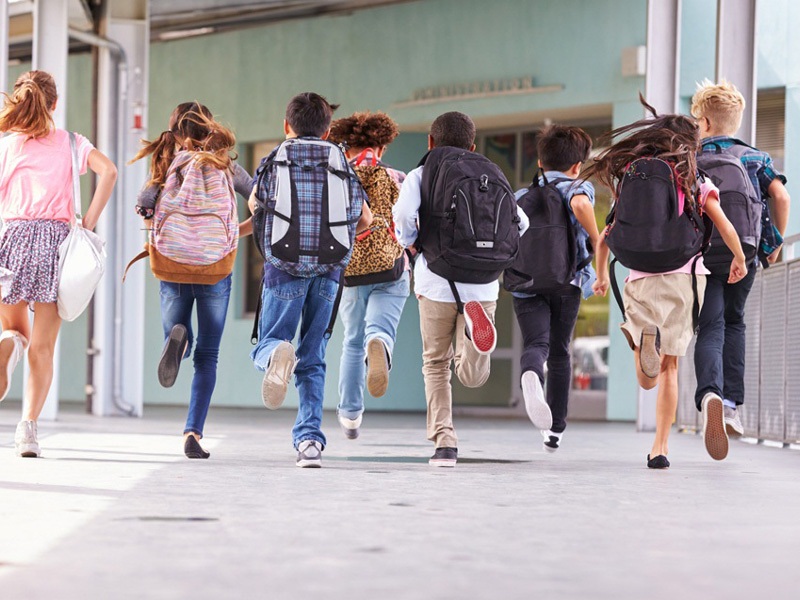 13. Shantiniketan Vidyalaya:
One of the best residential schools in Hyderabad, Shantiniketan Vidyalaya is a co-ed institution, offering instructions in English medium. It follows the CBSE curriculum and fosters valuable skills among the aspirants through its comprehensive modules. Mainly, you would be interested in its library, which features an extensive collection of encyclopedias, magazines, books, and audio-visual equipment.
In case you want to get your ward admitted to one of the best boarding schools in Hyderabad, you cannot possibly miss out on this institute as an option. The aspirants can participate in various extracurricular activities, including cross-country running, recitation, flower arrangement, chess, karate, and elocution.
14. Global Indian International Schools (GIIS):
One of the most revered IGCSE schools in Hyderabad, Global Indian International Schools, nurtures a lasting passion for acquiring skills among the students. Hyderabad has got 6 IGCSE schools, and this institute finds a top rank among these schools. If you want to prepare your ward for Cambridge International Examinations, it would be wise to get him or her admitted to this institute.
As a top IGCSE school in Hyd, GIIS continues to prepare students for a futuristic international career. It has got a robust academic infrastructure, and aspirants can avail of all the modern equipment here to strengthen their learning processes.
Also Read: Free Educational Apps For Students
15. Manthan International School:
This is a good CBSE school, located in Hyderabad, that also offers the IGCSE curriculum. The incorporation of modern technology defines the success of this institute to a substantial extent. The school authorities present the parents with software that helps to monitor the progress of their kids. Being one of the top CBSE schools in Hyd, it provides the aspirants with quality education and time.
The students can be a part of the debate club, quiz club, and can participate in various co-curricular activities to strengthen their soft skills. The institute has got a state-of-the-art campus, music room, library, and science labs. Undoubtedly, it finds a berth in the list of leading CBSE schools in Hyderabad, where you can admit your child.
All these institutions cover the interests of parents with various requirements for their children. Whether you are looking for the best residential schools in Hyd, or want to get your child enrolled at one of the top CBSE schools in Hyderabad, you can choose the institute from the list we compiled only for you.
Further, some of the other leading schools in Hyderabad include:
Kennedy High-Global School.

International School of Hyderabad.

DRS International School.

Meru International School.

Global Indian International School.

Silver Oaks International School.

Sancta Maria International School.

Oakridge Newton International School.

Aga Khan Academy.

Bharatiya Vidya Bhavan.
Now that you know which are the best schools in Hyderabad, you can explore these institutes and the amenities they offer, before admitting your children in one of these organizations. Happy Schooling to your child!