Chittoor girls' murder: Couple killed daughters after they allegedly developed `suicidal thoughts, phobia'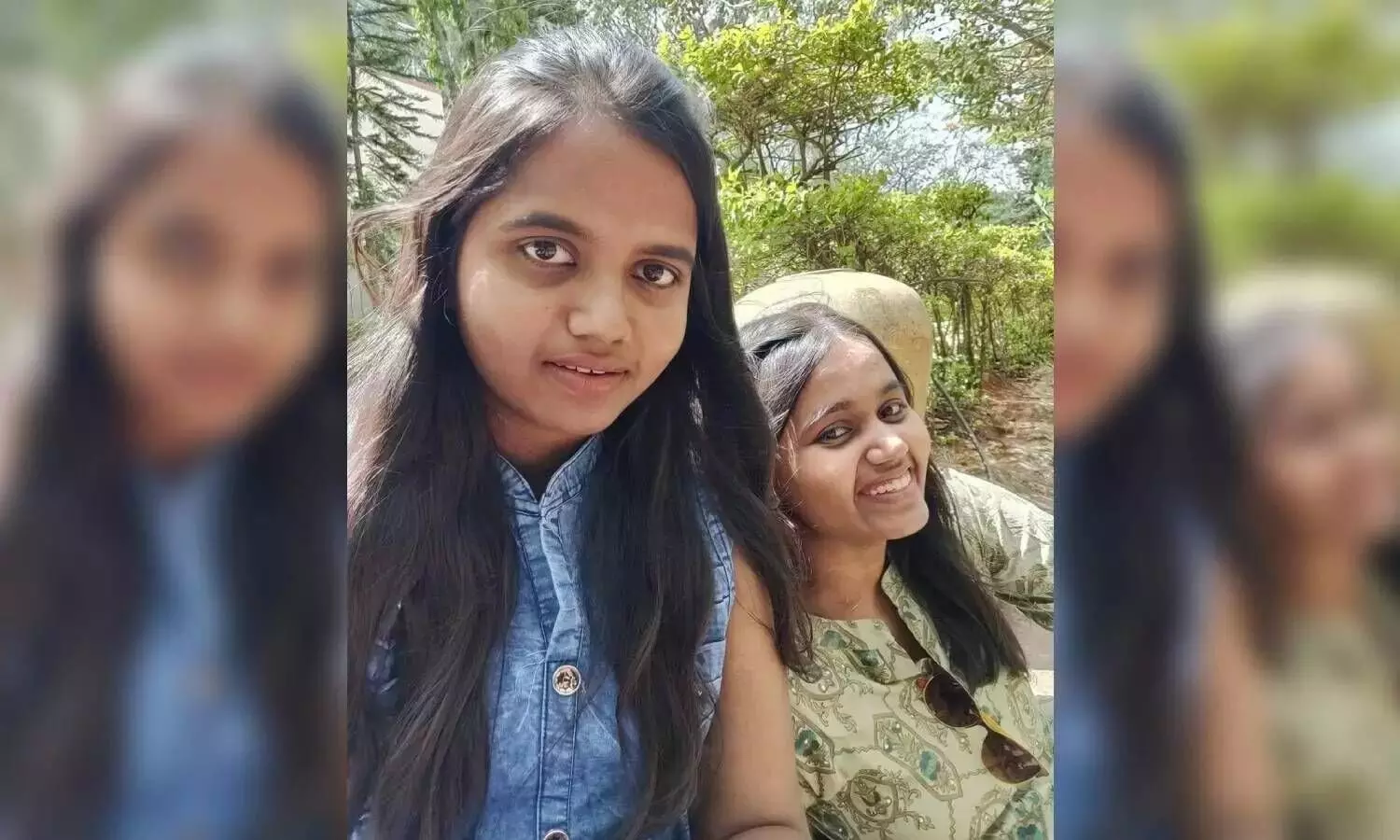 Chittoor: Chilling details have emerged in the murder of two young girls at Madanapalli in Chittoor district of Andhra Pradesh.
The remand report filed by the Madanapalli police before the local magistrate has brought to the light a sequence of events that led to the gruesome murder of V Alekhya and V Sai Divya.

Police said that the accused couple Dr. V Purushotham Naidu and his wife Padmaja in their confession statements said that their younger daughter Sai Divya, 22, who went out for a stroll with her pet dog stepped on a rangoli accidentally on January 20.

Later Sai Divya developed a phobia that she would die as she stepped on the rangoli drawn for Tantric Puja. Sai Divya's phobia led to suicidal tendencies. Her father Purushotham Naidu approached a local sorcerer through one of his colleagues GP Raju. On January 23, the sorcerer came to Purushotham Naidu's house and performed some puja. He tied amulets to the family members and left.
However, Sai Divya continued to say that she would die. Later, Sai Divya's elder sister Alekhya appeared to be supporting her suicidal thoughts. Though the parents tried their best to calm their daughters, they couldn't succeed.
As Sai Divya's strange acts intensified, Purushotham Naidu and his wife Padmaja hit her head with a dumbbell and killed her on January 24. Later Alekhya too behaved in the same manner and she also wanted to die.

Alekhya undressed and went to the Puja room on the first floor of the house and covered herself with a sari. Both Purushotham Naidu and his wife Padmaja hit Alekhya with a dumbbell and killed her on the spot on January 24.

Later the couple called one of their friends Gowri Shankar and told him that both their daughters were dead. Gowri Shankar in turn called up GP Raju and asked him to rush Purushotham's house.

GP Naidu was shocked to see the crime scene and informed the police. Police said that materials including the dumbbells, a trident, saris with bloodstains, and few others collected from the crime scene have been sent for forensic tests. Police are recording the statements of some more witnesses besides analyzing CCTV footage.
Police produced the couple before the local magistrate who sent them to judicial remand for 15 days.